Please note: beaches and beach access points are closed Saturdays beginning at 7 a.m. until Mondays at 10 a.m. These temporary closures will remain in effect until further notice. Visit our municipal website for up-to-date information on COVID-19 in Port Hope.

Port Hope locals say this a lot – we love living by the water. Come visit for paddle boarding, kayaking or just soaking up the sunshine.
Waterfront views and sandy beaches
We've got all the great outdoor options that come with living on the lakeshore. Our two sandy beaches close to downtown are perfect for sunning and swimming or early-morning yoga on a paddle board with Spraoi Yoga. The Waterfront Trail, perfect for hiking and biking, has stunning views and protected habitats. Check out our trails page for maps and highlights.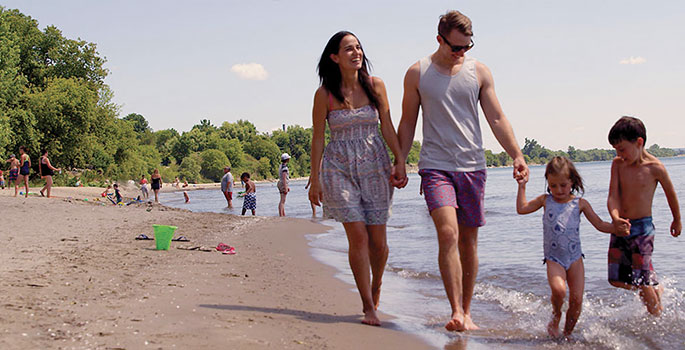 East Beach
This pretty beach has a play structure and a sandy bottom for swimming and building sandcastles with the kids.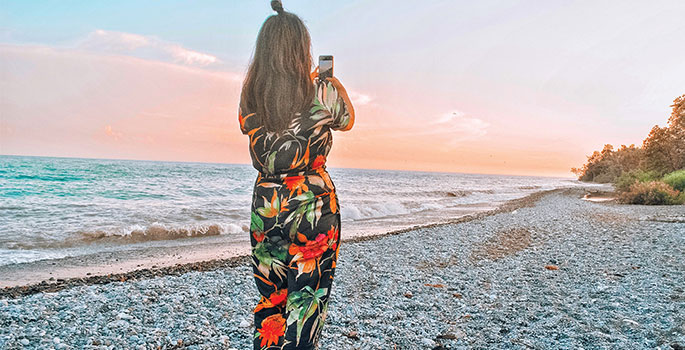 West Beach
Walk the shore, bring a lawn chair to relax in the sun, or jump in the waves. Tip: This beach has the best stones for skipping.
Extraordinary is closer than you think
Historic Port Hope is Ontario's favourite small town.