Picturesque Port Hope grew up around the Ganaraska River that streams through the downtown, powering mills and distilleries in the early days. We've got a proud history to explore.
We've been around longer than Canada
Our waterways and idyllic location on Lake Ontario have always been Port Hope's advantage. The town became a hub for 19th century trade and transportation. While farms and orchards flourished in the countryside, Americans built summer estate homes and the railway brought travelers to the hotels. The locals enjoyed the social scene and the Opera House.

Today, tourists and locals appreciate the pristine nature, local food, arts and new momentum.
History of rural Port Hope
The present day Municipality of Port Hope is comprised of, what was once, Hope Township and the Town of Port Hope. When amalgamation took place in 2001 these two areas became one. Henry Hope, after whom this large area was named, was a prominent political and military figure in the 1780's. Henry was born about 1746 in England and was the son of the first Earl of Hopetown.


The settlement of Hope Township, which has an area of over 69,000 acres, began in 1793 with a group of six families arriving from the United States. With the end of the American Revolution, families loyal to the crown made their way to Upper Canada seeking grants of free land. Each immigrant over a certain age was offered 200 acres and once their settlement duties were completed, received the deed of title to the property.

The maximum military grant to those who served was 1200 acres. The Township was surveyed beginning at the Base Line, near Lake Ontario, and divided into 200 acre parcels along the concession roads, which run east to west.

Our first settlers came by several different routes most eventually arriving by water to the harbour at Smith's Creek (Port Hope). Some arrived on foot as they drove their cattle along the shoreline or by trails between the towns of York and Kingston and from the Bay of Quinte. Some of these trails, originally established by indigenous peoples, continue to serve as roads today, like Old Highway 2. Smith's Creek became a place for trade and commerce due to its situation on the lake, with a good harbour and the Ganaraska River that provided water power for the mills that were constructed. Settlement through Hope Township took place at a slower rate where farming and agriculture were the primary occupations of property owners.

One of the first essential tasks of these early settlers, after building their shelter, was clearing a portion of their land in order to grow crops. Wheat, the most important, was at first traded by barter and it was not until 1826 that the typical farmer could sell any for cash. Not all roads were open for travel and those living in the township had to make their way to town to have their grain milled and purchase goods, which would have been a difficult journey. As things progressed throughout Hope Township and the population increased, mills, churches, schools and businesses arose. Located primarily at the four corners, where concession roads meet the north south roads, villages, hamlets and communities were established. Many of them became prominent centres for purchases and the need to travel to Port Hope decreased. Today many of these villages have disappeared and little remains of the businesses that once thrived.

Note - this is an excerpt from the Port Hope Rural Driving Tour. Authored by the Port Hope Archives.
History of urban Port Hope
100,000 years ago, retreating glaciers formed the landscape of Port Hope. The first inhabitants called this vast area omingaming (cochingaming), the meeting place, referring to the meeting of the river and the lake. Later, the Huron named the river Ganaraske, or spawning ground. The twice-yearly salmon and trout runs, as well as the abundant game provided sustenance to the First Nations who held the land collectively, while the forest offered shelter and the river transportation. Interactions between the first Europeans, mainly French fur traders in the 1680's, were sometimes cordial and sometimes hostile. The first treaties between the First Nations and newcomers were established after the British gained control of all the Orth American Colonies. The first treaties gave the First Nations exclusive rights to the North Shore of Lake Ontario, leaving most of the province untouched until after the American Revolution. Fearing that the newly formed United States might try to expand northwards, the British hurriedly passed he famous Gun Treaty which allowed for settlement on the north shore of Lake on Ontario. The British colonization system of the time granted huge land tracts to businessmen, who in turn set up local governments loyal to the crown. Johnathan Walton and Elias Smith – no relation to Peter Smith an earlier petitioner for whom Smith Creek is Named – were just such entrepreneurs

In 1792, they petitioned Governor Simcoe of the First Upper Canada Council for land grants to establish the 5th Township of Hope. A year later, they bought 40 families to settle the area. The river had drawn Walton and Smith here just as it had their First Nations predecessors. The river formed a natural port though which anchor, and was a power source for the newly established grist and sawmills. In the immediate half-century, the area saw a population boom. While small industries continued, Port Hope's leading source of wealth came from exporting timber, whiskey and grain to the U.S. and Europe. It was during that period that many of the stately homes and buildings were constructed.


By the late 19th century development here slowed as Toronto became an industrial center, the Prairie Bread Basket opened to the west, and the forest were depleted of their timber. Our town continued to slowly mature. While other communities courted heavy industry, Port Hope was content with companies such as ESCO and Davidson Rubber. This fact coupled with the work of fervent champions of historical preservation has resulted in the Port Hope you see today- a place where old buildings live contemporary lives.

Note - this is an excerpt from the Port Hope Self-Guided Walking Tour. Authored by the Port Hope Heritage Business District.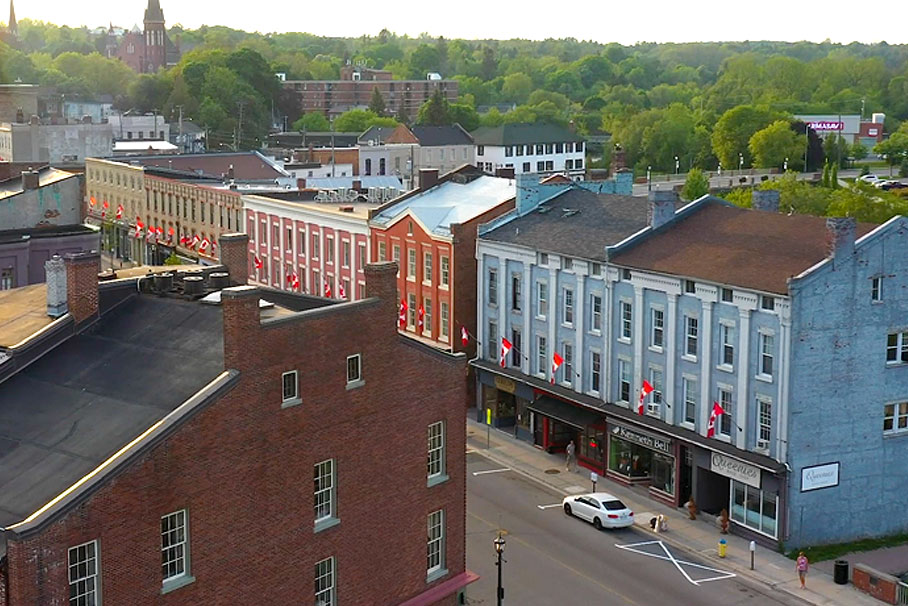 The Best Preserved Main Street in the province
TVOntario attached this claim to Walton Street for staying true to its historic architecture. Take in the postcard-pretty details of building façades and shop windows. Enjoy the treelined streets and shops of our vibrant downtown – and soak up the charm!
Unique architecture and heritage downtown
Come explore the Victorian-era architecture downtown and stories of our past while on a self-guided Heritage Walking and Driving Tour.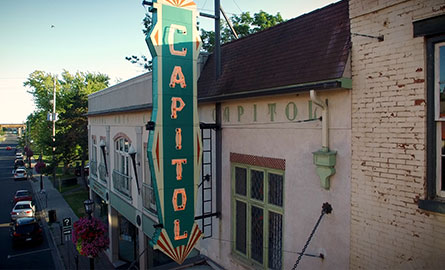 See a show at the restored Capitol Theatre, a designated national historic site - built as one of the first movie theatres by Famous Players in 1930.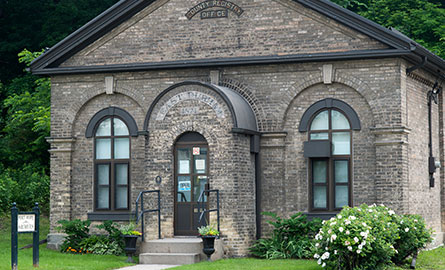 Historic maps, postcards and vintage newspapers can be pretty cool to look at. Visit our museums, archives and library for more curiosities.
Our land acknowledgement statement
At the Municipality of Port Hope, we open our Council meetings and events with the following Land Acknowledgement:
"We acknowledge that this meeting / event is being held on the traditional territory of the Mississauga Nations."


This is our first step to bringing attention and showing respect to the Indigenous peoples who first lived – and currently live – on the land where we live and work. Discover more about our land acknowledgement statement
Port Hope Proud: Meet our Local Heroes and Historical Figures
Port Hopers will tell you, we're a vibrant community, long attracting big personalities. Here, we shine a light on good deeds and some of the memorable personalities who have called Port Hope home over the years. We're happy to introduce you to 13 of them here!
Farley Mowat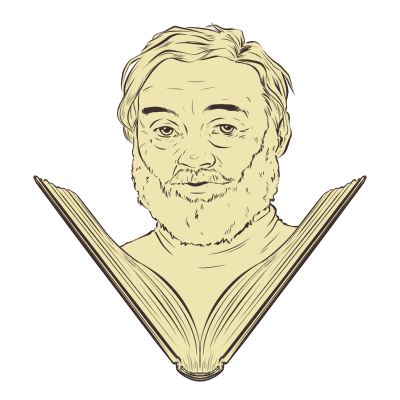 Known as an author, environmentalist, veteran and philanthropist, Farley Mowat was larger than life. Having moved to Port Hope from Newfoundland in 1967 by sailboat, Mowat left a lasting impression on this town and is celebrated to this day. His 42 literary works have been published in over 60 countries and have captivated generations of readers with tales of perilous northern adventures and humanity's toll on the natural world. A collection of his works can be seen at Furby House Books, where he would host book signings.
Born in Belleville, Mowat attended the University of Toronto and received a degree in biology before enlisting with the Canadian Forces in World War II. He was discharged with the rank of Captain in 1945. Following an opportunity to research wolves in Canada's northern territories, Mowat became a defender of the natural world. The negative effects of humanity on nature became an intense passion for Mowat. He was not shy to voice his opinions in his books, interviews, and life. At one point, he was not allowed into the United States due to his so-called 'dangerously radical' opinions on environmentalism. Other themes in his work include animals, early Canadian history and his own tumultuous childhood. Five of his works have been made into movies. He remains one of Canada's most celebrated authors and environmentalists, and was cherished in the Port Hope community.
Farley Mowat died on May 6, 2014 at the age of 92 and is buried at St. Mark's Anglican Church Cemetery in Port Hope.
The Boat Roofed House is a local monument dedicated to Farley Mowat. Previously located on private property on Catherine Street, The Boat Roofed House was professionally dismantled and reassembled in East Ganaraska Park. The monument is inspired by Mowat's book, "The Farfarers" as well as historical curved stone foundations found in eastern Canada. Visit the Port Hope Public Library for Mowat's personal book collection and first-edition copies of his works. There's a great view of the Boat Roofed House from Farley's Lookout, a section on the 2nd floor of the library where a bronze bust of Mowat overlooks the Ganaraska River.
William Leonard Hunt, The Great Farini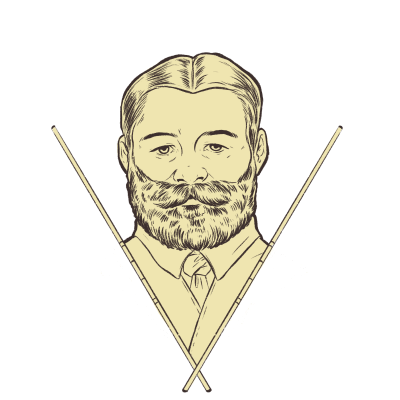 William Leonard Hunt, The Great Farini, walked a tightrope about 80 feet above the Ganaraska River in 1859. He went on to become a world-famous acrobat and daredevil.
Not everyone is a risk-taker, so the fear-defying acts of a hometown hero are something to celebrate. Born in 1838, Port Hope's Bill Hunt grew up in the country and practiced his acrobatics in the family barn with a plan to join the circus. He drilled pegs in the barn walls for climbing and strung a rope from a stake in the ground to the barn loft to walk the tightrope.
This was the art he became most famous for when he wowed the crowds in downtown Port Hope in 1859, walking a tightrope between two buildings high across the Ganaraska River. He called himself the Great Farini after an Italian revolutionary, and the tightrope feat was the beginning of a life of extreme adventure.
Hunt became the second man in history to cross the Niagara Falls on a rope, thrilling spectators by hanging upside down at the halfway point! He toured the world as an acrobat with many side pursuits. Hunt served in the Union Army in 1862, wrote a book about his exploration of the Kalahari Desert in Africa, and patented many inventions, including folding theatre seats and a parachute.
He retired with his wife to Port Hope, oil painting and cycling the familiar back roads well into in his 80s, also helping relatives with farm chores. And now you can visit Farini Gardens, the picturesque spot by the river where he made his famous crossing.
Joseph Scriven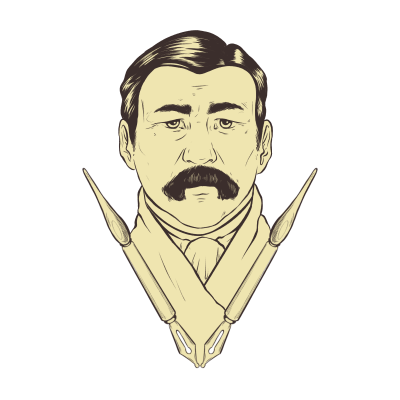 An exemplary Christian, Joseph Scriven spent the last 25 years of his life in Port Hope. He performed hundreds of acts of Christian charity, giving the needy his clothing, money and his labour. His famous hymn "What a Friend We Have in Jesus" was published in 1886 - just before his death under mysterious circumstances. Visit the Joseph Scriven monument located in Memorial Park (44 Queen Street).
Alice King Sculthorpe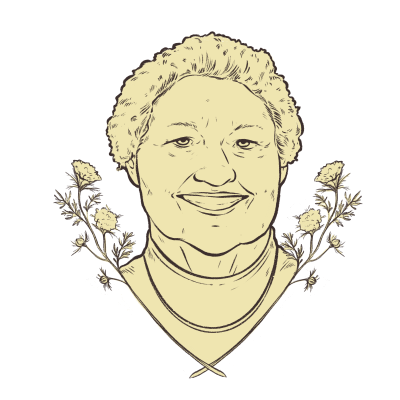 Alice King (A.K.) Sculthorpe is one of the founders of Port Hope conservation, an advocate for preserving many heritage buildings and natural habitats, and Port Hope Citizen of the Year in 2001.
Have you walked along the lakeshore trail at the east end of town and stood on the woodland marsh lookout platform? The marsh is home to wildlife like snapping turtles and herons, and the lookout is named for local conservation advocate, A.K. Sculthorpe, legendary for her community service. Many of the beautiful heritage buildings on Walton Street stand tall and proud thanks to her calls to action.
Alice King Schultz was born in 1925 in Long Island, New York and spent the summers at Penryn Park in Port Hope at the family summer residence. She met her future husband, local resident Robert Sculthorpe here, and married him in 1949, settling in Port Britain to raise a family. Her brother Peter Schultz, also a big supporter of conservation, became the owner and editor of the Port Hope Evening Guide newspaper through the 1960s.
Her accomplishments are many, but to highlight a few, in the early 1970s, when the Canadian Pacific Railroad proposed locating a landfill beside the railroad in Hope Township, Sculthorpe headed up the opposition group that halted the project. When Ontario Hydro purchased the land in Wesleyville, she lobbied to have Wesleyville Village recognized for its cultural historical significance.
She was active in the Architectural Conservancy of Ontario, and played a role locally working with MP David Crombie for the creation of the Waterfront Trail. Of many awards, she notably received the Order of Ontario in 1999.
David Hall, The Flying Tailor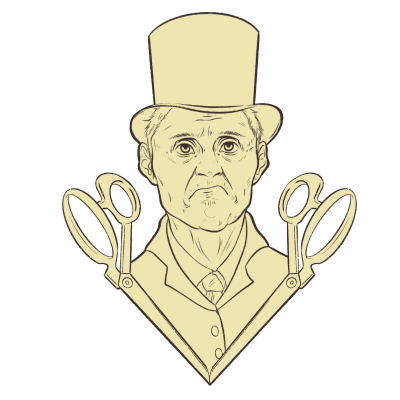 David Hall, The Flying Tailor, would run in top hat and tails. He beat a racehorse in a one-mile race to cheering Port Hope crowds.
Hall was known for his dexterity with a needle and thread as a professional tailor, but it was his athleticism that made him famous in the 1860s. He was an exceptional runner, recognized from a distance by his running attire in a long black coat with split tails and a black top hat. Unusual, but memorable!
In the horse-drawn stagecoach days before a railway went from Port Hope to Peterborough, Hall claimed the stagecoach was too slow. So he would run from Port Hope to Peterborough in the morning and then back at night. Even better, he was known to surprise lake steamer passengers, meeting them when they landed on the wharf at Port Hope, and then running to Cobourg to be on the wharf there when the boat arrived.
Most famously, as the story goes, the Flying Tailor ran a fierce mile against a race-horse from a starting point in town to the wharf and back. While the horse had to be slowed down to make the turn at the wharf, Hall didn't lose any time in turning for the homestretch. And he won the race with a good margin to spare.
George Sweanor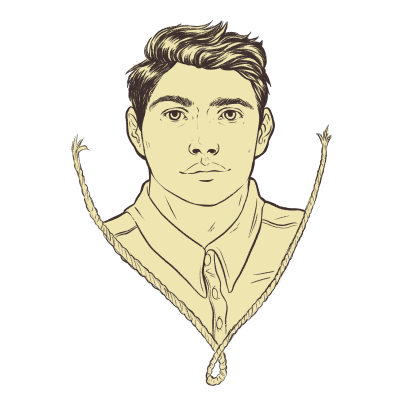 George Sweanor, a Royal Canadian Air Force Squadron Leader and Second World War veteran, was also a prisoner of war who aided the Great Escape.
How does a kid from Port Hope become a PoW camp spy? Sweanor grew up in Port Hope and left after high school in 1937 for a job as an accountant at a bank in Napanee. His younger brother, Trevor Sweanor, was the founder of the popular Joice Sweanor Appliances store. Then in 1940, Sweanor enlisted in the RCAF, where he trained as an aircraft gunner, navigator and observer, and was posted in England with the No. 419 (Moose) Squadron.
His crew flew Halifax bombers, "flying iceboxes," he wrote in his memoir. It was the 17th mission during a bombing raid over Berlin, March 27, 1943, when the plane was shot down. Sweanor was captured and sent to Stalag Luft III, a camp for air force officers outside Sagan, Germany (now Zagan, Poland). He had smuggled his escape kit in and gave it to the X Organization that handled escape planning. If you've seen the 1963 movie, The Great Escape, you'll have an idea what happened next.
While his fellow prisoners of war dug tunnels named Tom, Dick and Harry out of the camp for the escape, Sweanor's secret job was to monitor the actions of guards and to deliver warnings. He also helped hide the yellow tunnel sand by raking it into the black dirt from the camp vegetable patches. The first 76 prisoners broke out on March 24, 1944; all but three were recaptured. By January, 1945, the camp was abandoned and the remaining prisoners, including Sweanor, were marched out and liberated by U.S. tanks.
Sweanor re-enlisted in the peacetime RCAF, serving in Canada and then in Colorado where he stayed after retiring from the military in 1967. Interesting, too, he spent 12 years compiling a history of military veterans from Port Hope.
Jordyn Jacobs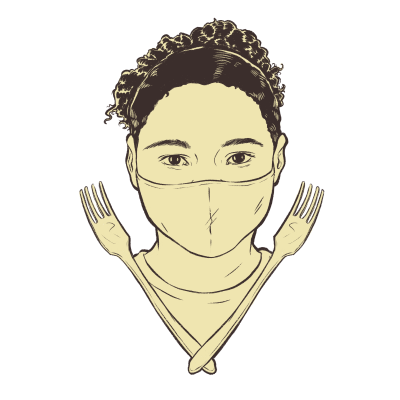 Jordan Jacobs held a virtual cooking class to raise $1,100 to donate to the Fare Share Foodbank, feeding 60 families for Christmas during the pandemic.
Talk about girl power! Jacobs hasn't let the pandemic dampen her enthusiasm. The Port Hope youth says that we all have a responsibility to look after one another in good times and in bad.
She heard about the Northumberland Fare Share Foodbank's Christmas dinner project for 2020, and decided to raise a little money so she could make a contribution. Every $20 gives a family in need a full turkey dinner for the holidays.
Northumberland Fare Share Food Bank serves Port Hope and Cobourg, collecting and distributing food and other necessities to individuals and families. More than 2,000 individuals are helped by the food bank each year, which distributes 350,000 pounds of food annually. It's a great organization to get behind and Jacobs did it her way – through her love of cooking.
She advertised a Zoom cooking class on social media and offered the code to her online class for $20. The response was tremendous. She raised $1,100 which she delivered to Holton Flowers, a local collection point for the project donations, in December.
Because of her generosity, her ingenuity and her culinary talents, 60 local families who may have done without, sat down to a hot turkey dinner with all the trimmings on Christmas Day.
Paul Quantrill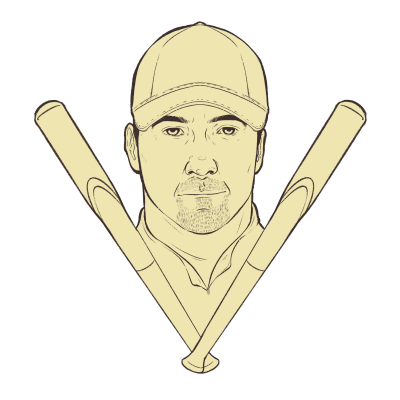 Paul Quantrill was a professional baseball pitcher with a "rubber arm" in the major leagues, inducted into the Canadian Baseball Hall of Fame in 2010.
True enough, the odds aren't in your favour if you want to play baseball in the major leagues. Less than 11 in 100 of NCAA senior male players will get drafted by an MLB team. So Quantrill had the kind of drive and super talent that it takes. He was a major league baseball relief pitcher for 14 years and seven teams, including six years with the Toronto Blue Jays – a career highlight because he could live at home in Port Hope and drive into Toronto to play.
He's known for his durability and impeccable control, regularly appearing in 80 or more games a season. One interesting stat: Quantrill didn't walk more than 25 batters in a season from 1996 on. He was Blue Jays Pitcher of the Year in 2001 and named to the All-Star Team that same year.
He retired from play in 2005 and went on to help coach Team Canada during the 2009 World Baseball Classic. While his dad John supported the local community with his business, the Quantrill GM car dealership in Port Hope, Quantrill wanted to get local kids playing baseball. He helped form the organization that became the Northumberland Baseball Association. His son Cal played in Port Hope and now pitches for the Cleveland Indians.
Rod Stewart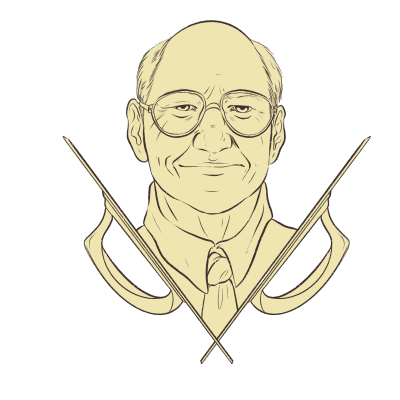 Rod Stewart is the "white knight" restoration specialist who bought the Capitol Theatre to see it restored after it closed as a movie theatre in 1987.
In a community that's recognized for heritage preservation, Stewart is a man of the trade. He's widely known for his expertise in plaster, which can be a tricky feature of historic buildings. When it's not handled with expert care and techniques for restoration, valuable decoration or paintings can be lost.
On that note, he formed Historic Plaster Conservation Services in 1988 to promote architectural plaster conservation, and has consulted or worked directly on many national historic sites throughout Canada and the U.S., including the Gould Memorial Library, Alexander Hamilton's House, the Royal Suite at Rideau Hall and the Library of Parliament.
Stewart has developed his own application tools and products to improve plaster treatment programs. He gets things done, and done well. And when the longstanding Capitol Theatre closed, he wanted it saved. The building sat vacant for two years. Stewart called on a group of interested citizens to form the Capitol Theatre Foundation who raised funds and supported the intensive restoration project through to the theatre's reopening in 1995.
The theatre is one of the gems of downtown Port Hope, a vibrant community arts centre for events, live shows, films and classes in theatre arts. It was designated a national historic site in 2016.
Sandra Hicks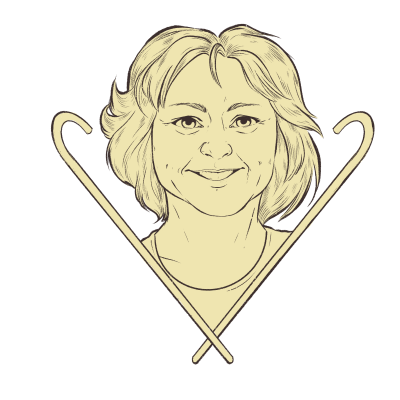 Sandra Hicks is the community relations coordinator at the Empire Crossing retirement home, inspiring initiatives to connect residents with the community.
When the pandemic put regular life on pause, and ushered in social distancing and sanitation protocols, protecting the elderly from contagion became a top priority in our community and across the globe. Retirement homes had to change operations for health and safety, including new rules for visitors, residents and restricted mobility.
The pandemic lockdown has not been all doom and gloom, however, thanks to people like Hicks who are committed to brightening people's days. In her role at Empire Crossing, Hicks has worked hard to lift spirits and keep the residents engaged in all kinds of activities, from hockey parties and themed galas to games and play dates, while they are in the building. She's also reached out to brighten up the larger Port Hope community, too.
Zoom is for seniors! Hicks started a monthly community workshop series called Women, Wisdom & Wine to connect residents virtually and bring a speaker into homes of women in the community. While the primary focus is more mature women, all age groups have joined in.
Hicks launched a storybook series on Facebook where Empire residents read stories on video and then shared them through their channels for families to share with their children to bridge generations and bring people together online.
In another heartwarming initiative, the seniors shared advice on social media for graduates at a time when proms and graduation ceremonies had been cancelled. They made signs with words of wisdom about the life adventures that lie ahead. Hicks also organized a food bank drive, gathering gift cards from the community to support food security, helping her residents connect with the sentiment that "we're all in this together." We are!
Sue Gardner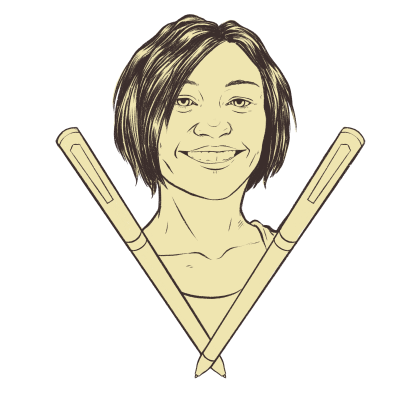 Sue Gardner, journalist and former executive director of Wikimedia Foundation, was ranked by Forbes in 2012 as the 70th most powerful woman in the world.
Gardner is a force! She was born in Barbados and her family moved to Port Hope, her hometown. She studied journalism at Toronto Metropolitan University (previously known as Ryerson University) and landed at CBC in 1990, just as major media organizations were shifting the focus to include online formats. Gardner led the new media renewal project for CBC Radio Canada's English services, creating change and a vision for the public broadcaster to build content and community through online platforms.
Then in 2007, she arrived at Wikimedia, the non-profit behind Wikipedia, the free internet-based encyclopedia that is openly editable by users. The organization had eight employees and was raising less than $3 million dollars annually from a St. Petersburg, Florida strip mall. Gardner relocated the foundation to San Francisco and set a new course for growth.
By 2011, Wikimedia's number of donors had increased ten times over, including many of the world's largest and most respected private foundations, and raising $23 million. Gardner's leadership protected Wikipedia against numerous attempts at censorship and interference, and developed the technological platform, reader products and services and partnerships.
Her imprint expanded Wikipedia's scope for readers and contributors, providing its resources to users around the globe. Now she runs a consultancy in San Francisco to help the non-profit and journalism sectors increase the reach and impact of internet tools.
Verschoyle Benson Blake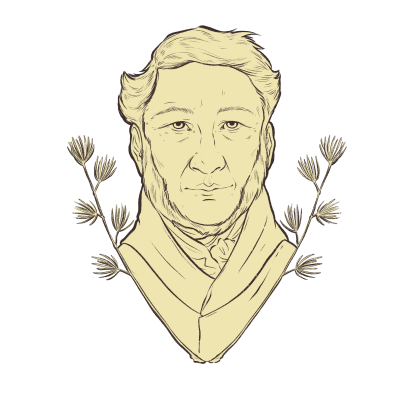 Verschoyle Benson Blake was an early historian and tree planting environmentalist who helped establish the Ganaraska Forest.
Get back to nature and explore the year-round trails of the 11,000-acre Ganaraska Forest in Port Hope, a wildlife habitat and great recreational destination. You can thank one of the pioneers of local environmental protection, Verschoyle Benson Blake, for the forest resource management and helping to make it all possible.
Blake was born in Toronto in 1899 and came from one of Ontario's oldest and most prominent families. His ancestry can be traced back to one of the knights of King Arthur's Round Table, and Blake was regarded as a man of honour and integrity, befitting the knights' Code of Chivalry.
He worked as a historian for the conservation branch of the Ontario government and bought a farm north of Port Hope where he began tree-planting experiments in the 1920s. At that time, the Oak Ridges Moraine had become unproductive farmland from the effects of early settlement and the lumber industry. There wasn't much in the way of natural vegetation and blowouts from sand dunes were frequent.
His farm dovetailed into his day job when he published historical studies for geographically defined conservation areas, beginning with the Ganaraska Watershed report in 1944. The report represented a new approach, incorporating the historical background of the area's settlement and growth to provide lessons learned.
In fact, the report led the way for the founding of the first conservation authorities in the province, including the Ganaraska Region Conservation Authority. The Authority worked with the Ministry of Natural Resources to buy, reforest and manage the degraded lands in the watershed that have become part of the beautiful Ganaraska Forest today.
William Marsh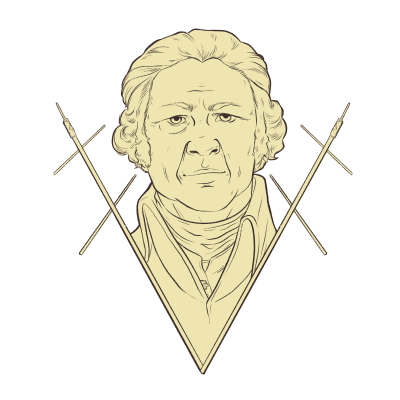 William Marsh, a prominent businessman and captain of industry, established ship building in Port Britain and Port Hope's early days.
Port Hope's location on Lake Ontario, across from Rochester and connected to ports along the lakeshore, made the harbour a focal point for industry, especially in the days before rail and trucks transported goods and raw materials for manufacturing. The Port Hope harbour and harbour just to the west at Port Britain, became busy ports for ships and ship building in the developing southern Ontario economy. The countryside was known for fertile soil for grains and forests for timber, making way for grist mills, saw mills and distilleries to prosper.
This is where we get to William Marsh, born in 1797. He was a local businessman who played a key role in local industry by launching his ship building operations. He also sold timber for ship masts for the British Navy, whose officers were enthusiastic about the tall straight pine trees of the area's first-growth forest.
Marsh was known as a man of enterprise and vision. An early Port Britain resident, he is remembered as a respected contributor to the community. He acquired 3,000 acres between the lakeshore, the new Kingston Road cut a few km inland (now County Road 2) and land to the north. The land was populated by forest beech, maple, oak and pine that he saw as wealth for generations in the timber industry. He built the first mill in Port Britain and was said to have bought a farm for a 40-gallon barrel of whisky, a prime commodity!
He also introduced the art of building in brick instead of timber and frame and stone to the area, bringing bricklayers and artisans from England to build a brick schoolhouse for the community, along with his grand estate home.
Extraordinary is closer than you think
Historic Port Hope is Ontario's favourite small town.