Getting to Port Hope is an easy drive along Highway 401. You might want to take the more scenic route along County Road 2 that follows the Lake Ontario shoreline.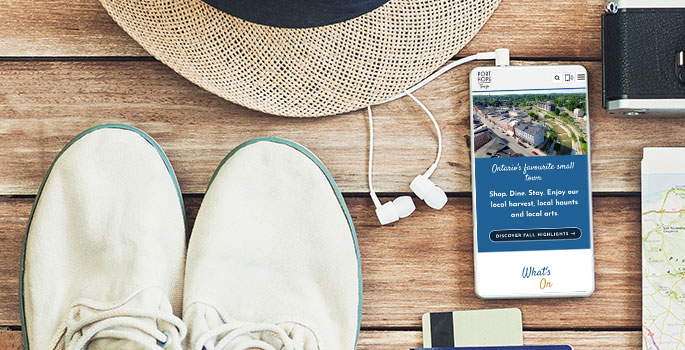 We're right off Highway 401 and the scenic County Road 2
By car, Port Hope is an hour-plus drive from Toronto east on Highway 401 or 90 minutes west of Kingston. For a more leisurely road trip, get off the highway onto County Road 2 to discover the small towns, art studios and farm markets along the Lake Ontario coast. We're a popular destination for cyclists who like taking the scenic route and exploring the back roads and forest biking trails.
Travel by VIA Rail for a relaxing ride
The VIA Rail train service also takes you to Port Hope and connects with urban stops. Just minutes from theatre, the river and shopping.
And if you need directions or help planning your visit, email us. We've got all the insider tips!
Make it a Weekend with the Weekend Route®!
What happens when you turn off Highway 401? It's a good thing! You'll discover off-the-beaten-track experiences that are local favourites. Follow County Road 2 along the Lake Ontario shoreline and get acquainted with some of our neighbours. There are cute towns with sandy beaches, farm markets and patios that overlook the water. You might want to stay at a country inn or go horseback riding through the forest. Come take the scenic route and make it a weekend.
Extraordinary is closer than you think
Historic Port Hope is Ontario's favourite small town.