Due to the prevalence of the COVID-19 pandemic, event components for the 2021 Arts Festival are under review. Check back for updates.
Discover local arts, music, crafts and their makers at Port Hope's annual outdoor Arts Festival in August. It's a big day of fun, food and creativity in Memorial Park downtown.
Summer festival of art, music and farm fresh goodness
The Farmers Market behind Town Hall gets even bigger for this special Saturday event that transforms the park into an arts marketplace and family fun day. It's a downtown party with live music, gourmet candy floss, balloon animals and hands-on events for the kids like crafting and scavenger hunts. Check out more Family Fun activities to do when you're in town!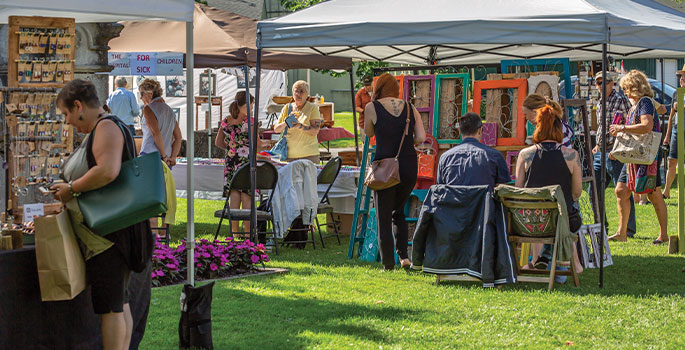 Vendor Market
Local and regional handcrafted goods.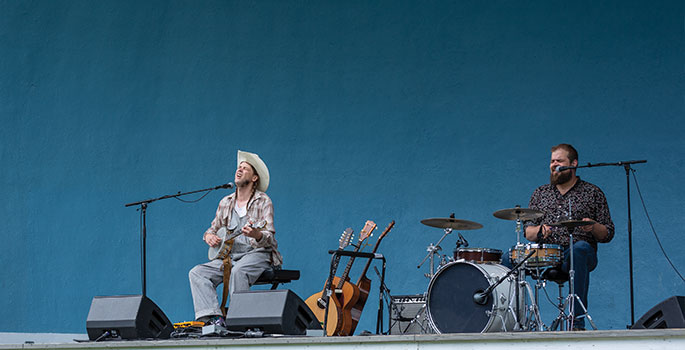 Music
Music performers in the bandshell.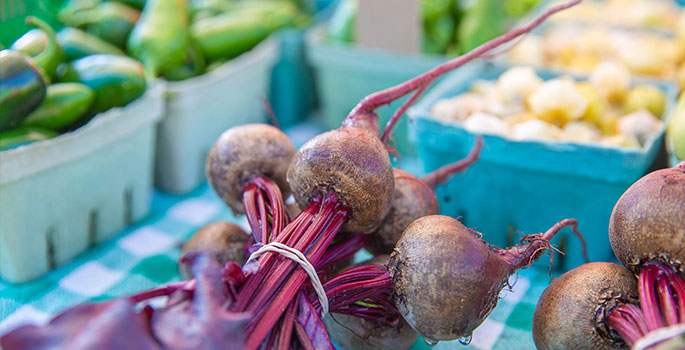 Farm Fresh Veggies
Booths are overflowing with farm vegetables, fruits, flowers and amazing preserves and pies.
Interactive Activities
Hands-on events like crafting and scavenger hunts.
Handcrafted jewelry, pottery and preserves
Shop the craft booths for beaded jewelry, clay-fired teapots, art-inspired greeting cards and wall hangings that make great gifts or keepsakes. You'll also find local farm vegetables, fruits, flowers and the best fresh scones and strawberry jam. Did we mention the home-baked pies?
Come mingle with the locals and make some new friends!
Extraordinary is closer than you think
Historic Port Hope is Ontario's favourite small town.