Horror author Stephen King has visited Port Hope, too! The It movies were filmed here – everybody's favourite small town is the perfect foil for spine-chilling mayhem.
Tour the It film locations in Port Hope (in daylight)!
If you've seen the movies, you'll recognize Memorial Park downtown where a 20-foot statue of Paul Bunyan presided and members of the Losers Club sat nearby at a picnic table. And don't miss the laneway off Walton Street beside the film's Quality Meats store. You can still find the sign in the alleyway for a souvenir selfie. Check out our It tour map that highlights the set locations.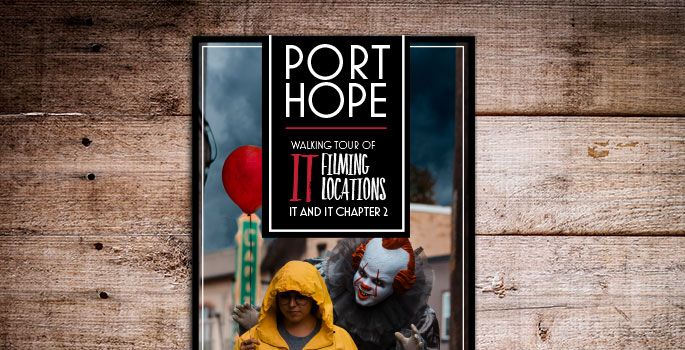 Digital It Walking Tour
Discover all the locations filmed in Port Hope from It and It Chapter 2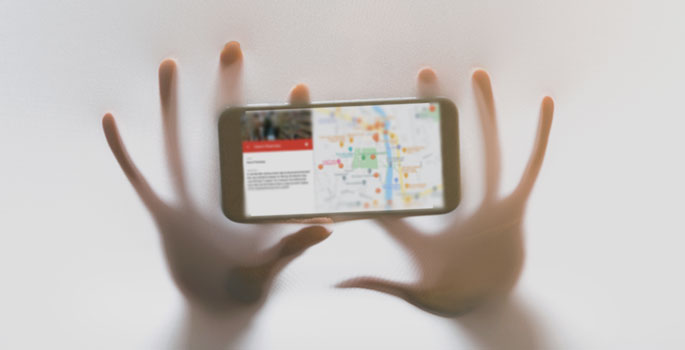 Interactive It Filming Map
Find the filming location pins on your phone and track your location as you go.
Take a selfie at all your favourite movie spots
The Capitol Theatre listed Batman and Leathal Weapon 2 on the marquee in the first It movie. Port Hope had a street party downtown for the movie release that followed on the Capitol Theatre big screen! Come take some memorable selfies on the popular self-guided tour.
For more claims to fame and stories of Port Hope, take a Heritage Walking and Driving Tour while you're in town.
The Capitol Theatre was the location of the Derry movie theatre and its lobby the arcade where the Losers' Club hung out.
Port Hope's Visitors Centre doubled as the Derry Chamber of Commerce. The grown Losers saw their younger selves reflected in the windows.
Queen Street was the site of Fourth of July parade in It Chapter 1.
"Largo" was the top secret name given to the filming of It Chapter 2. Fans were well aware of the filming despite efforts to keep it secret.
In the alley between Walton Street and Brogden's Lane a mural depicts the history of Derry. It's a great selfie location for visitors to Port Hope.
Extraordinary is closer than you think
Historic Port Hope is Ontario's favourite small town.