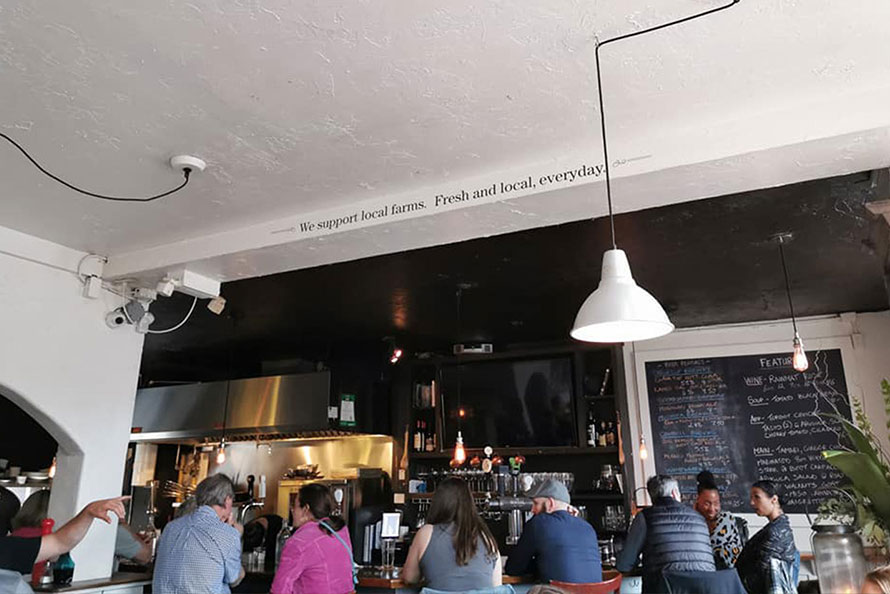 Posted on Thursday, July 16, 2020 08:23 AM
So….this was based on a true story and actually happened during our June Port Hope Press Trip. A number of our media individual groups spent the entire day participated a number of outdoor activities, which included visiting the Haute Goat and horse back riding at Trickle Creek Farms. Our dinner at The Social Bar and Table (The Social) was booked at 5:00 pm. To be honest, 5:00 pm for dinner was a bit too early for many of us and since the horse back riding took a bit longer than expected,...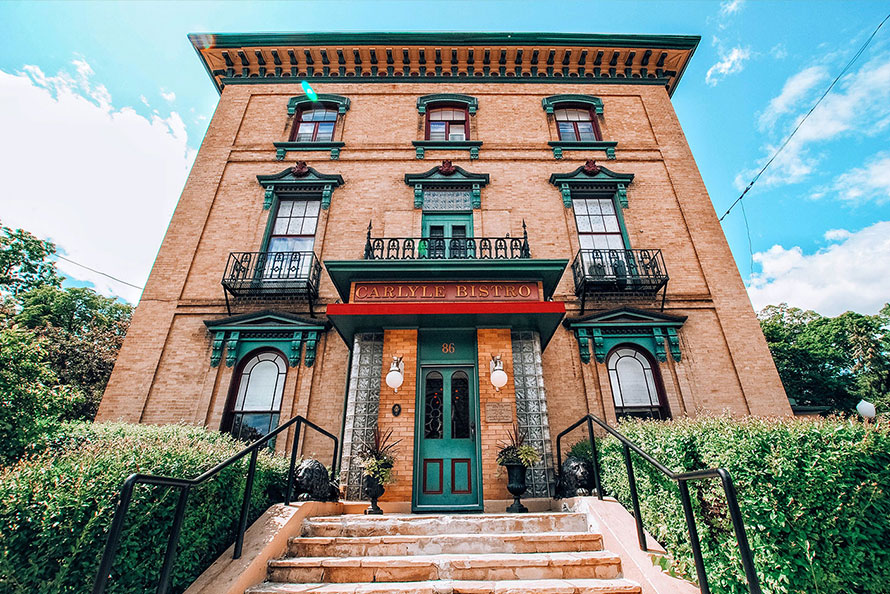 Posted on Wednesday, July 15, 2020 09:30 PM
Located in the heart of downtown Port Hope, Hotel Carlyle was originally built in 1857 as a bank. Interestingly enough, the bank vault has now been turned into a private dining space inside their gorgeous restaurant. In terms of accommodations, they have ten rooms available that were designed to preserve the past while offering all of the comforts of a modern hotel. Their rooms were recently renovated and we were lucky enough to stay in one of them!
All rooms include free WiFi access, complimentary...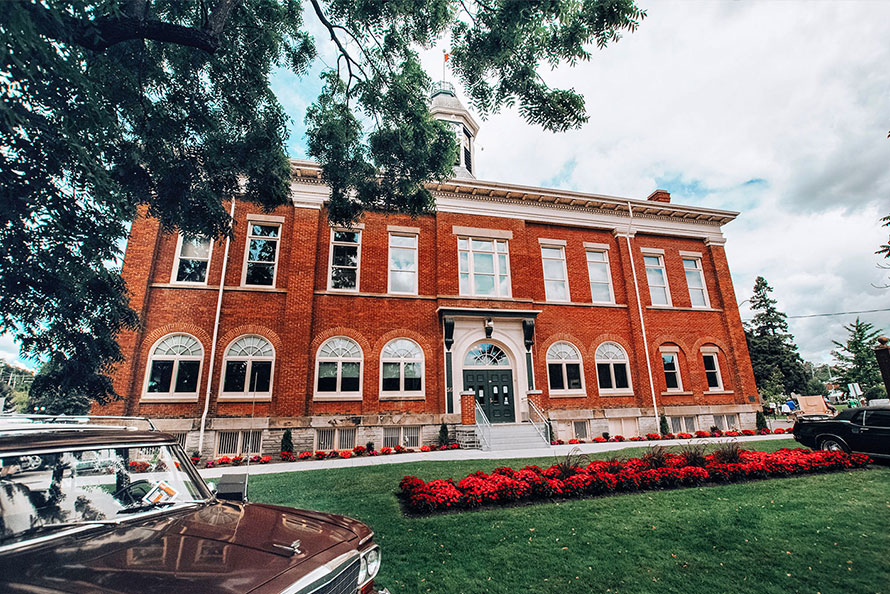 Posted on Wednesday, July 15, 2020 08:26 PM
Did you guys know Stephen King's IT film was actually filmed in downtown Port Hope? Bet you guys didn't know that! We did exactly that and made our way through 6 of the notable locations (during the day of course haha). The map shows you screenshots of the film so it can help you remember exactly which scenes you're standing in.
Lunch at Queenies Bake Shop
Queenies Bake Shop is your local cafe that serves up hearty and classic lunches such as sandwiches and lasagnas. If you have room after, make...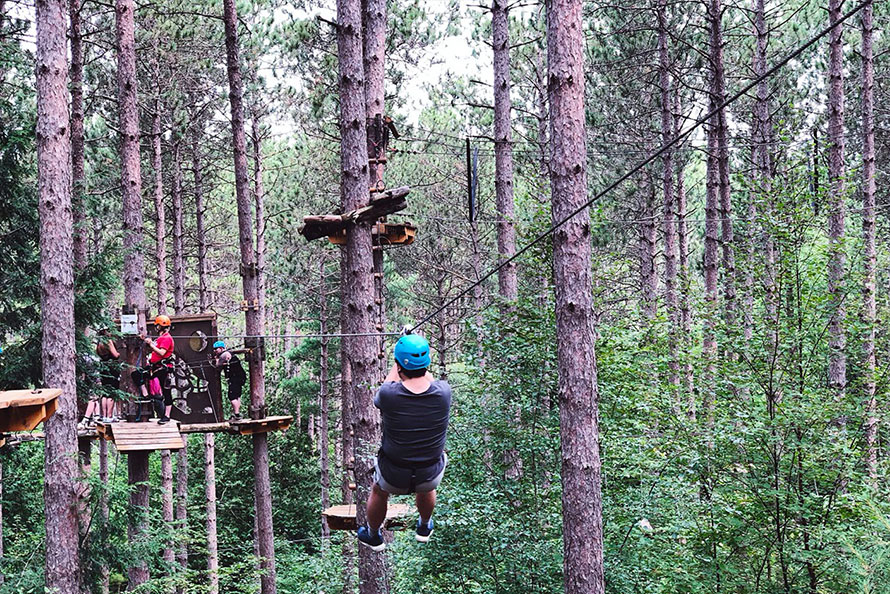 Posted on Wednesday, July 15, 2020 03:29 PM
Our adventure in Port Hope started off at the Treetop Trekking Ganaraska in the Ganaraska Forest on a pretty warm Saturday morning. Located at the Ganaraska Forest Centre, this park offers ton of activities for those ages 9+.

Thanks to Port Hope Tourism, we got to partake in the zip line and aerial game treks ($59.99 per person), which is one of their most popular activities. Guests have up to three hours to complete the treks. Treetop Trekking consist of fun games like suspended bridges, Tarzan swings,...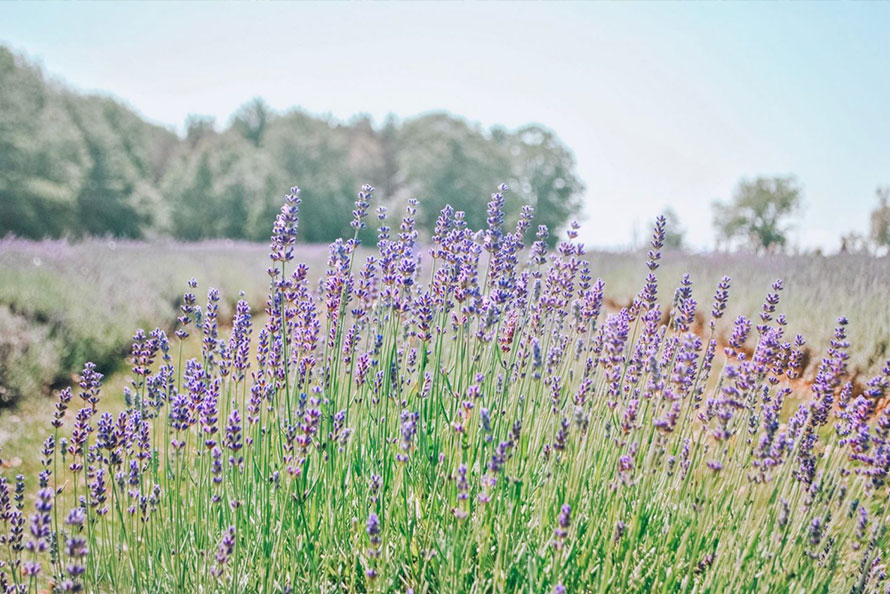 Posted on Wednesday, July 15, 2020 03:01 PM
Port Hope is a quick 1 hour and 15 minute drive east from Toronto which makes it a great destination for either a mini overnight getaway or for a same day road trip to getaway from all the hustle and bustle of the city.
Laveanne Lavender Field
Believe it or not, this was my first time visiting a lavender field and my god, was it absolutely beautiful. I've recently been obsessed with anything plant and flower related so visiting the Laveanne Lavender Fields really put a smile to my face! The lavenders...
Extraordinary is closer than you think
Historic Port Hope is Ontario's favourite small town.