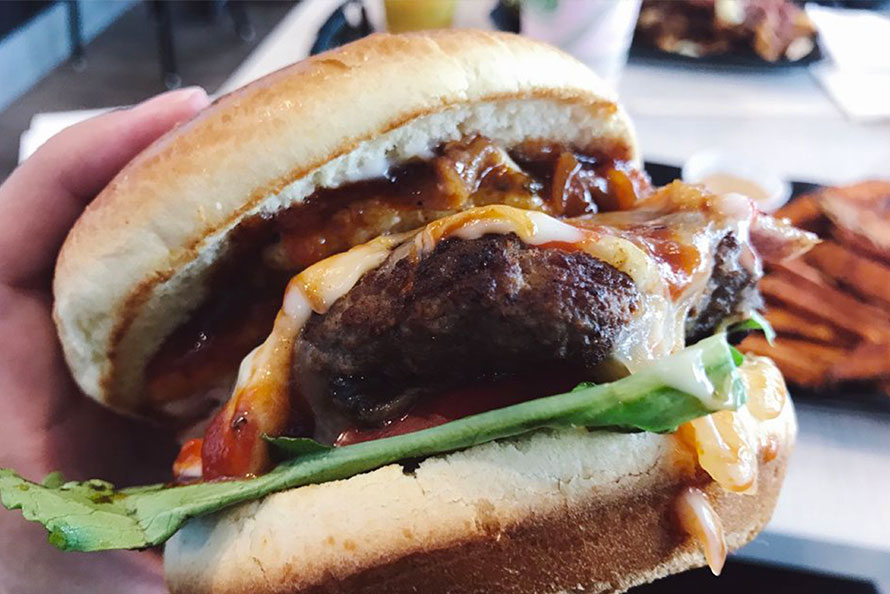 Posted on Thursday, July 16, 2020 09:05 AM
After treetop trekking, we drove about 26 minutes to downtown Port Hope for lunch. Lunch reservation was made at Olympus Burger, so our table was ready once we arrived. Additionally, the burger joint was featured on an episode of The Food Network's television show 'You Gotta Eat Here', and also topped Canadian Living magazine's list of best burgers in Canada.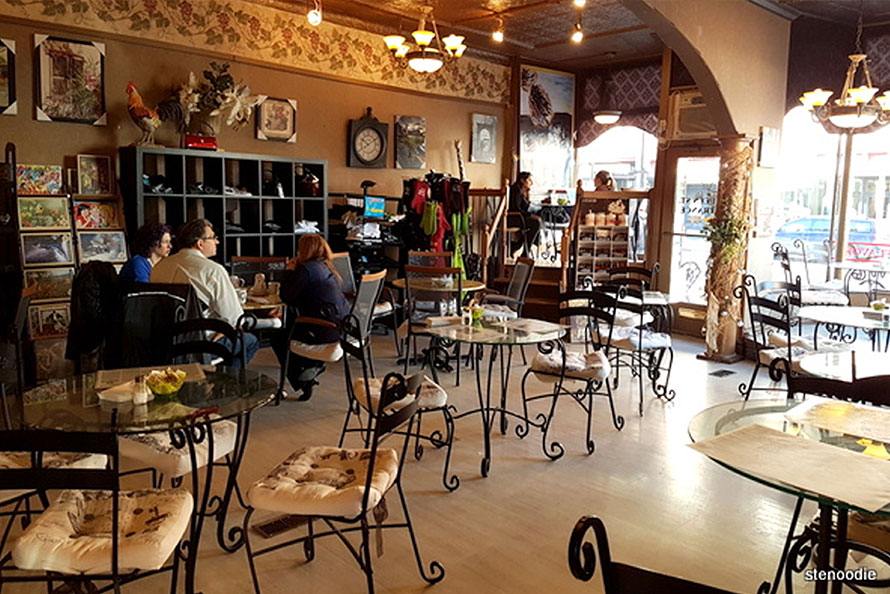 Posted on Thursday, July 16, 2020 08:41 AM
I had been to Dreamers' Cafe in Port Hope once before on the last visit I was here when I was watching the salmon migration in the fall. When we were here last time, the cafe was packed with people and the line-up did take a while to reach the front since there was only one staff member working behind the counter. I remember we sat in the dine-in area afterwards to lounge which was so pretty and European (and Parisian). It seems they also sell products that are displayed...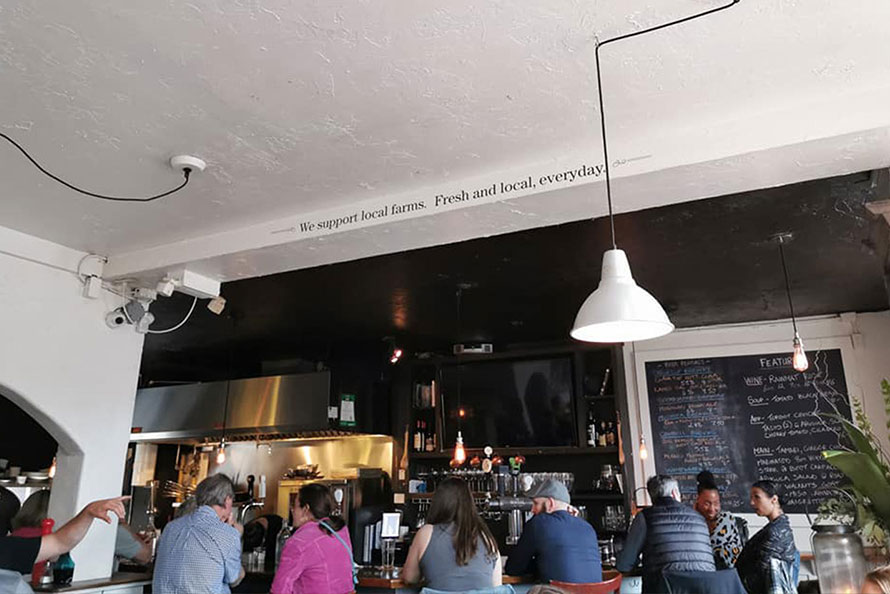 Posted on Thursday, July 16, 2020 08:23 AM
So….this was based on a true story and actually happened during our June Port Hope Press Trip. A number of our media individual groups spent the entire day participated a number of outdoor activities, which included visiting the Haute Goat and horse back riding at Trickle Creek Farms. Our dinner at The Social Bar and Table (The Social) was booked at 5:00 pm. To be honest, 5:00 pm for dinner was a bit too early for many of us and since the horse back riding took a bit longer than expected,...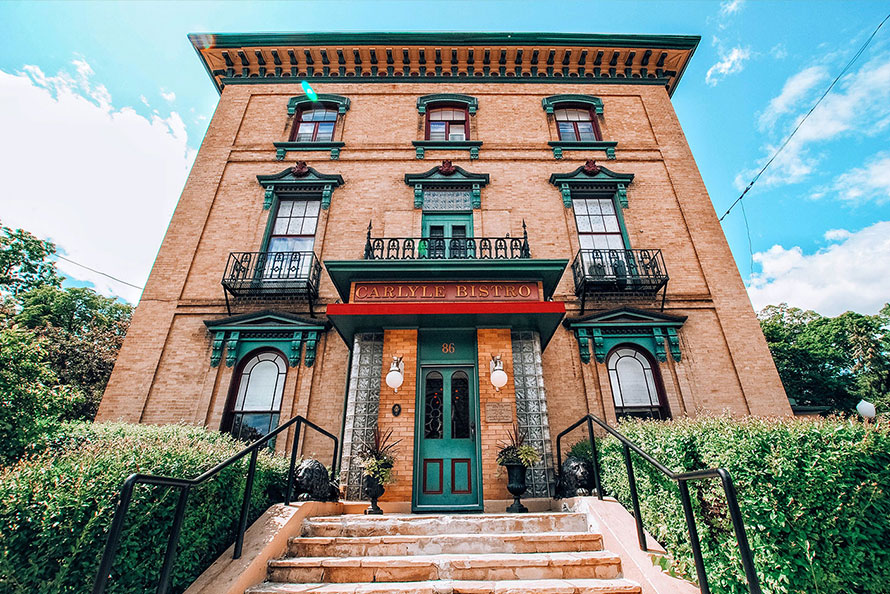 Posted on Wednesday, July 15, 2020 09:30 PM
Located in the heart of downtown Port Hope, Hotel Carlyle was originally built in 1857 as a bank. Interestingly enough, the bank vault has now been turned into a private dining space inside their gorgeous restaurant. In terms of accommodations, they have ten rooms available that were designed to preserve the past while offering all of the comforts of a modern hotel. Their rooms were recently renovated and we were lucky enough to stay in one of them!
All rooms include free WiFi access, complimentary...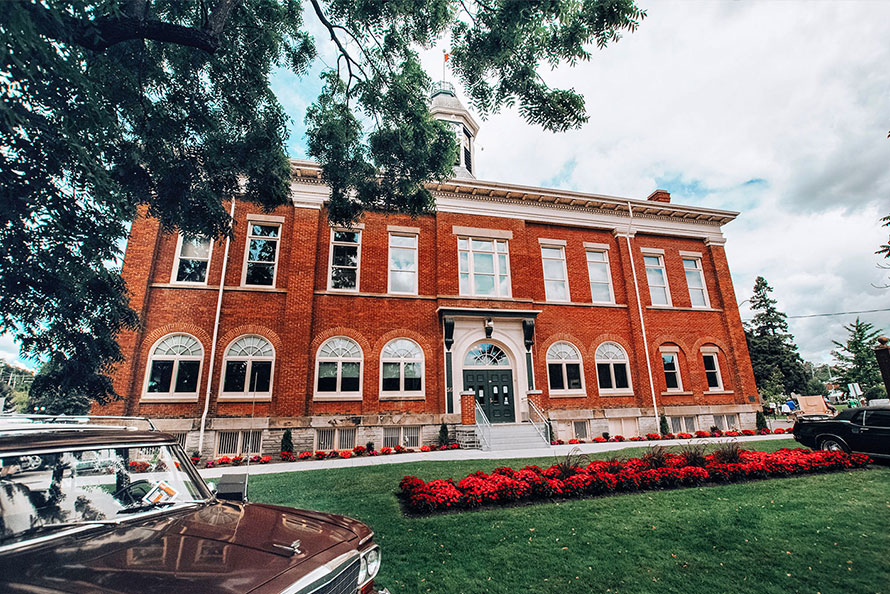 Posted on Wednesday, July 15, 2020 08:26 PM
Did you guys know Stephen King's IT film was actually filmed in downtown Port Hope? Bet you guys didn't know that! If you visit Port Hope's Visitor's Centre, you can pick up a handy map of IT's filming locations and go on a selfie tour. We did exactly that and made our way through 6 of the notable locations (during the day of course haha). The map shows you screenshots of the film so it can help you remember exactly which scenes you're standing in.
Lunch at Queenies Bake Shop
Extraordinary is closer than you think
Historic Port Hope is Ontario's favourite small town.