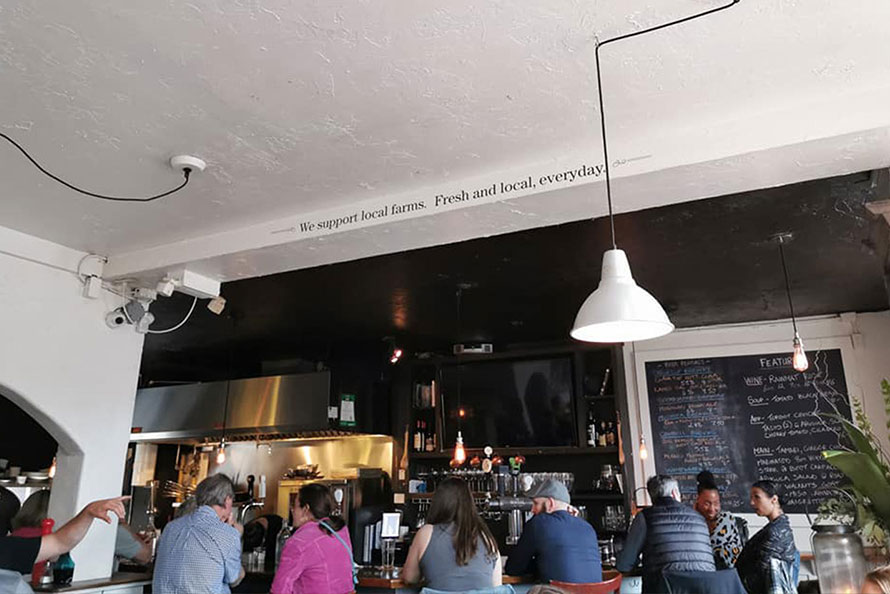 So….this was based on a true story and actually happened during our June Port Hope Press Trip. A number of our media individual groups spent the entire day participated a number of outdoor activities, which included visiting the Haute Goat and horse back riding at Trickle Creek Farms. Our dinner at The Social Bar and Table (The Social) was booked at 5:00 pm. To be honest, 5:00 pm for dinner was a bit too early for many of us and since the horse back riding took a bit longer than expected, we finished the horse ride at around 4:00 pm. Since all of us didn't check in our Bed & Breakfast yet, we collectively decided to call The Social to see if they could switch our reservation from 5:00 pm to say….6:30 pm.
To our surprise, the friendly staff who answered the phone told us that the reservation for the evening was fully booked that if we don't show up at our reserved time at 5:00 pm, we will have to dine at 10:00 pm. My 1st impression was….."Wow! Really? Is The Social this popular and in high demand that we won't be able to dine until 10:00 pm? Is this resto that good?".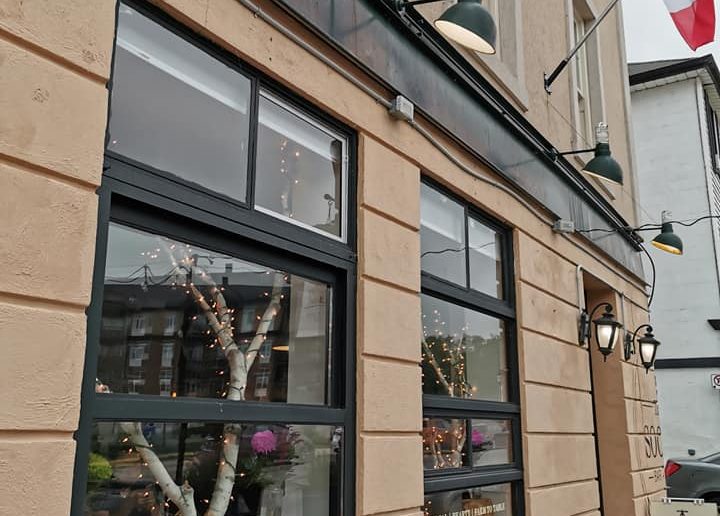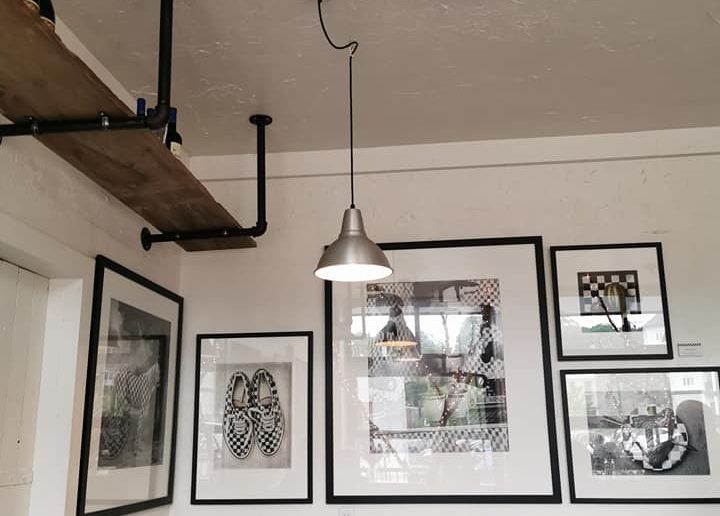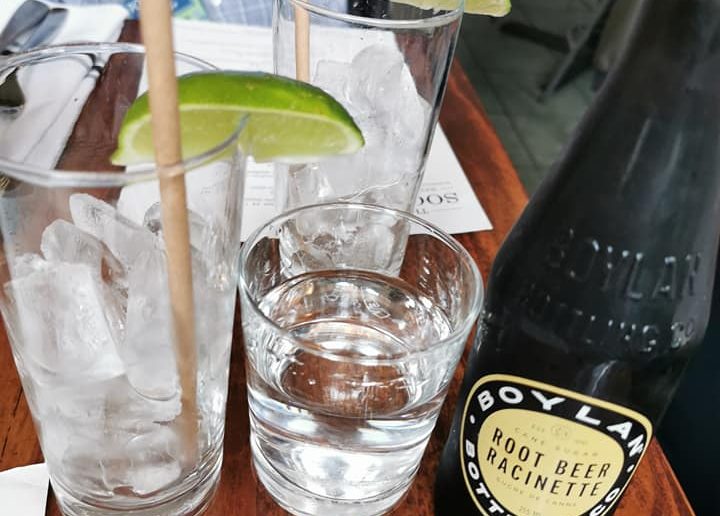 So, we all stuck to the 5:00 pm dinner time and the moment we walked into the restaurant, it was jam packed with patrons. There were people sitting at the high counter located beside the kitchen. The other tables were seated with patrons already. The Social is not a super massive restaurant, but it can still seat about 20 to 25 people. But wow! I was impressed. 10 minutes after we were seated, I could see people coming in trying to get a table, but when they said they didn't make a reservation, the staff sadly had to turn them away. I really thought in a small town such as Port Hope that I would think it would be easy to find a table to dine without reservation. And I was so wrong! On Saturday evening, you could see restaurants are hoppin here in Port Hope, people are coming out to have a good meal and gathering. So, I recommend you to make a reservation prior to dine at The Social.
I told myself, "This restaurant must be very good". After a few minutes, the friendly staff greeted us and provided us with the drinking and food menu. The Social serves local craft beer, but I didn't order the beer, instead, I ordered a bottle of root beer. That's coz I had partied non-stop after the Raptors NBA Championship for 2 consecutive nights prior to this Press Trip, so I want to give my body a day off. LOL
Duck confit at the Social
Coconut red curry mussels at the Social
AAA Steak Frites at the Social
The food menu has a very solid list of food items. My crew member, John can only eat gluten free dishes, and he was impressed with the restaurant selections as it provides a number of gluten free options to meet his dietary restrictions and the staff was also very accommodating in recommending the gluten free options for John. That was a nice touch!
My crew member ordered the daily soup which was a tomato soup. Then he ordered a Social Power salad bowl which consists of quinoa, toasted chick peas, cherry tomatoes, cucumber, red onion, arugula and toasted pepitas.
As for myself, I ordered the coconut red curry mussels as appetizer to start. This mussels dish came with fries as the side but since I plan to order the AAA Steak Frites that also comes with fries, the staff suggested me to have a house salad with the mussels instead. And that was a good call. I requested my steak to be medium rare and when it arrived, the steak was indeed medium rare so I was super happy. The fries were crispy and crunchy, exactly to my liking.
The other travel writers ordered the duck confit. The regular entree of duck confit came with one duck leg. They requested to add a second duck leg. That dish also looks amazing and to be honest, duck confit doesn't always available in many restaurants food menu as it's not an easy dish to make. It takes lots of efforts to prepare it right. My travel writers told me that the duck confit was made to the perfection and they were impressed. We didn't order any dessert as we were all super full.
Time flew by quickly as we sat at our table for 2 hours. At 7:00 pm, the friendly staff asked us if we have another request as they need the tables to serve other patrons at 7:00 pm. I got to tell you, after tasting the food here at The Social, I totally understood why we couldn't switch our reservation to a later time and we also understood why we had to give up our table after our 2-hour dining experience. Coz this resto is amazing!
I would definitely come back at my own time to dine here. I highly recommend you to dine at The Social. Next time, I will try their craft beer and will try the fennel cream mussels instead of the coconut red curry sauce as I am sure both sauces are equally as good. I can confidently say this. If The Social ever thought about opening another location and if they ever wanted to open one in the heart of the city of Toronto, they will definitely will do well. Until then, I guess I have to visit Port Hope often to dine at The Social.
The Social Bar and Table
Website: www.TheSocialPH.ca
Address: 26 Ontario St, Port Hope, ON L1A 2T7
Phone: (905) 800-1152
Special thank you to the Municipality of Port Hope and Tourism of Port Hope for having us and for arranging our dining experience at The Social Bar and Table during this press trip. However, as always, the opinions expressed in this post is entirely my own.
- Authored by MoVernie