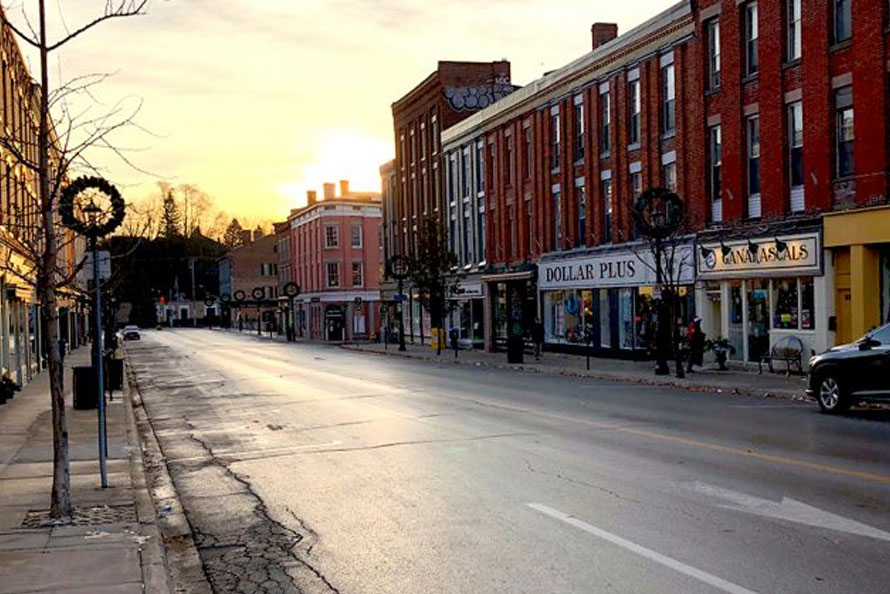 Recently, I travelled to Port Hope, Ontario, about an hour east of Toronto, to participate in a community-based initiative for VIA Rail's 40th anniversary. While there, I had a job to do, and I hadn't planned on falling in love with the setting. But every once in a while, life gives us the gift of serendipity: the small town of Port Hope was a lovely surprise, and I was instantly charmed.
Lucky for me, I was granted a return visit to Port Hope – and you best believe I took full advantage this time around! The small but mighty town offers a little bit of everything, executed with care and quality, by happy and welcoming residents. For now, I'd still consider it a hidden gem destination, but I'd be surprised if it remained so for much longer.
Port Hope Scenery
During my first visit I unwittingly happened upon a scene from A River Runs Through It. Fishermen in hip waders lined the Ganaraska River that runs through the town. Under the watchful eye of onlookers, they gathered salmon as the fish lazily made their way upstream. This was just one idyllic scene of many to come. Port Hope is a beautifully well-maintained town with a main street so perfect it was chosen as the backdrop for the Stephen King novel-turned-movie "It" and the sequel. The town is adorable, the plot of the movie – not so much. (Take note: "It" tours available!)
Where to Stay in Port Hope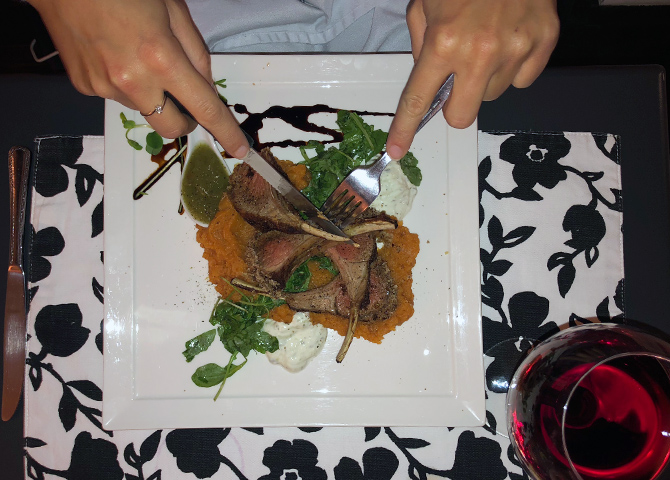 Beautiful and delish: dinner at the Hotel Carlyle
There is a good selection of places to stay, but if a weekend of cocooning is what you're after, head to Hotel Carlyle. Recently renovated and rich in history (originally a bank, then the Port Hope City Dairy); make sure to ask owner Elise Herman or any of her staff (more like family, really) about it. The dining is top-notch, and the bar is comfortable spot for a nightcap. There's pretty much no reason to leave, but if you want to head out, a five-minute stroll will get you to the main strip.
What to do in Port Hope
I'd like to carve out the perfect day in Port Hope, if you'll humour me.
There is no question about stop number one: Happenstance Coffee Public. (For reference, you can walk the perimeter of Port Hope's town center in less than an hour.) This is a "farm to belly" café and they make quite the latte, which must be coupled a Breakfast Bun, no questions asked.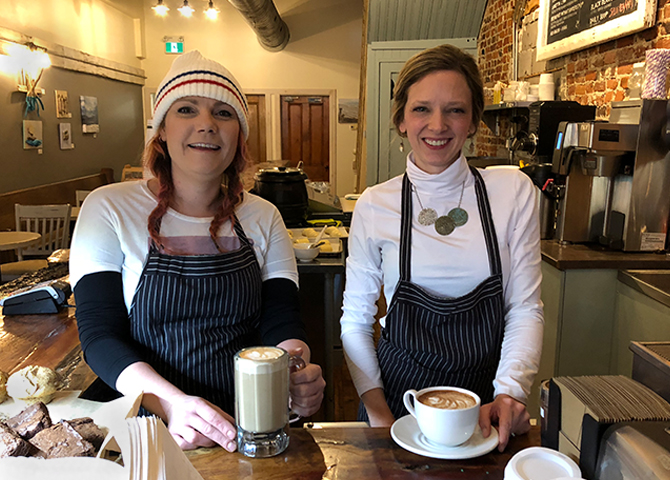 They will serve up the perfect latte with a smile at Happenstance Coffee Public
From there, go in either direction on Walton Street and browse the shops. They're all unique and discriminating in their wares. You'll want to carve out some serious time to peruse. Make sure to pop into Furby House Books for a novel or two, and Tall Birches for a wardrobe revamp.
Turn down Queen Street, which runs along the river. Make sure to pop into Dreamer's for a "crazy cookie". As you make your way down to Memorial Park, check out what live production is playing at the Capitol Theatre, a national historic site that's been standing for nearly 90 years.
On the other side of Memorial Park, you'll find Lent Lane, more of a path really, that leads back up to Walton. It's on that path that you'll spot the latest edition to the Port Hope family. Perched on the edge of park sits the Little Station House, a new public art space and the reason I originally travelled to my new favourite small town. The transformation is thanks to Critical Mass, a cutting-edge arts organization whose influence is clear and appreciated in the community. In every season but winter, the door to the Little Station will be open, with something fantastic awaiting discovery.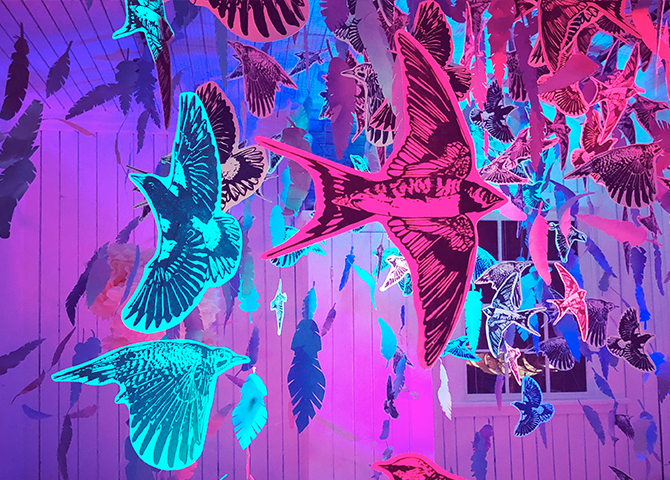 The Little Station's first art piece, Put a Bird On It, focused on the theme of migration (art by Jennie Suddick, Chrissy Poitras and Kyle Topping)
End your day on Ontario Street, the continuation of Lent Lane, for either a farm-to-table artisanal meal at The Social Bar + Table (if it's on offer when you go, get the duck wings!), or a delicious thin-crust pizza pie at Local No 90, which lives up to its name. It's owned by and packed with locals, and the colourful mural adorning the wall was created by none other than Critical Mass, with the help of Port Hope residents.
Getting Cuddly
My weekend in Port Hope was not a romantic getaway, so I made sure to get in my cuddles by other means. You'll need arrange a lift to get to these farther off spots, but do go for the pet therapy and Instagram-worthy shots.
At Toe Beans Café, caffeine and cat-fiends go hand in hand. (Points for creativity?) Along with the many meowers up for adoption, you're likely to see resident kitty Jean-Luc Picard, the strangest looking and most affectionate hairless cat around.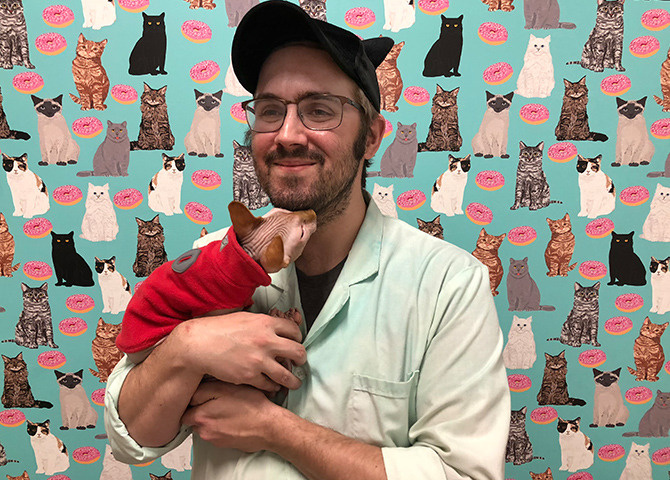 Jean-Luc Picard and owner Spencer at Toe Beans Café
A little farther away is Haute Goat farm, where visitors get to experience a goat "shmurgle", and who doesn't want that? The farm is also home to other animals you can connect with, including horses and alpacas (one of them spits, but hilarious owner Debbie won't reveal which one until after some lucky guest gets chosen as a target). Insider tip: after spending adequate time with the adorable Nigerian Dwarf goats, head inside to their shop and treat yourself to the "house" goatmilk hand cream. It was the perfect takeaway to my perfect weekend.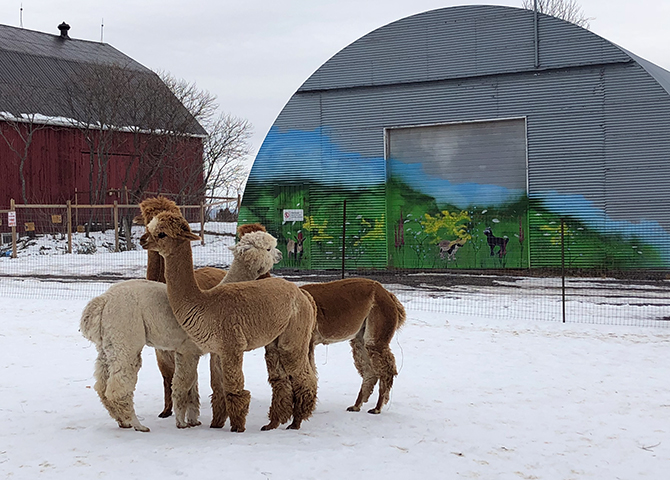 The alpacas at Haute Goat Farm demonstrate the meaning of "shmurgle"