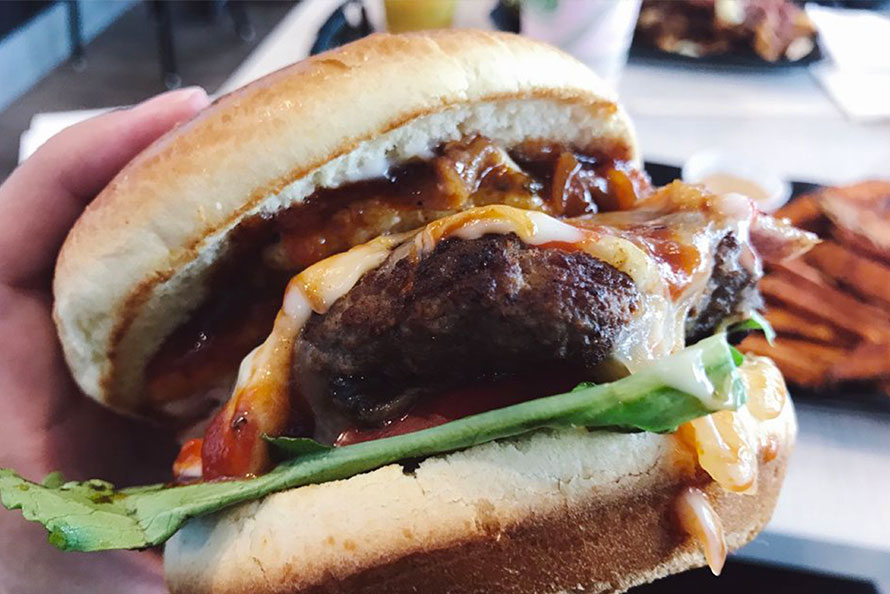 After treetop trekking, we drove about 26 minutes to downtown Port Hope for lunch. Lunch reservation was made at Olympus Burger, so our table was ready once we arrived. Additionally, the burger joint was featured on an episode of The Food Network's television show 'You Gotta Eat Here', and also topped Canadian Living magazine's list of best burgers in Canada.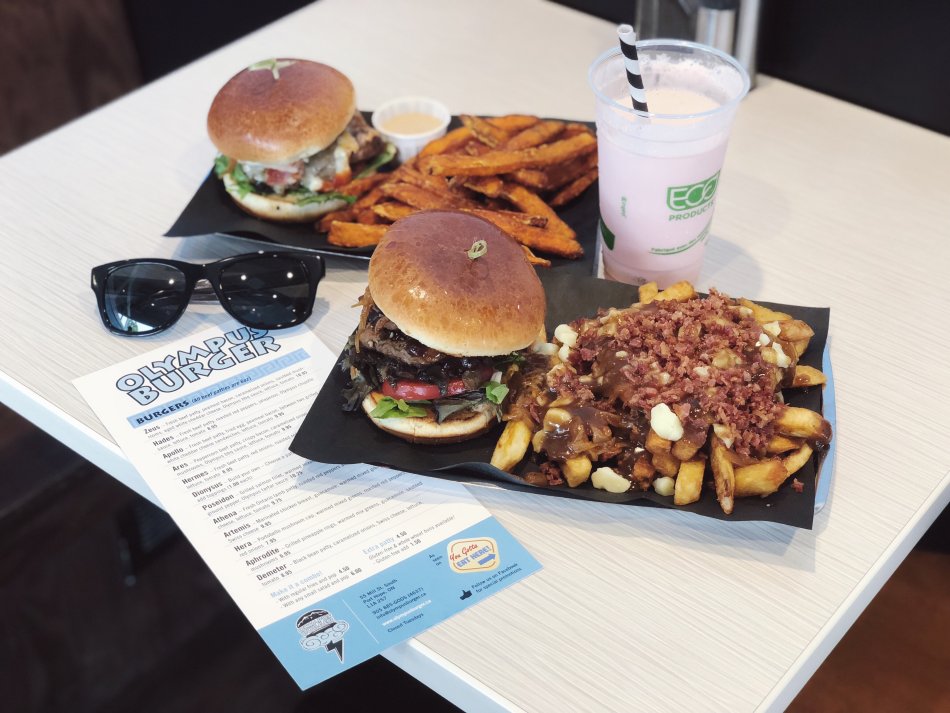 We were warmly greeted by Giorgos Kallonakis; the owner of the establishment. He was passionate about his products and business. I think it's always nice when owners take a more hand-on approach to running their restaurants. I also can appreciate the fact that the utensils here are environmentally-friendly. Olympus Burger is the first carbon-neutral burger restaurant in Ontario, as all of their straws and cups are made of renewable and compostable materials.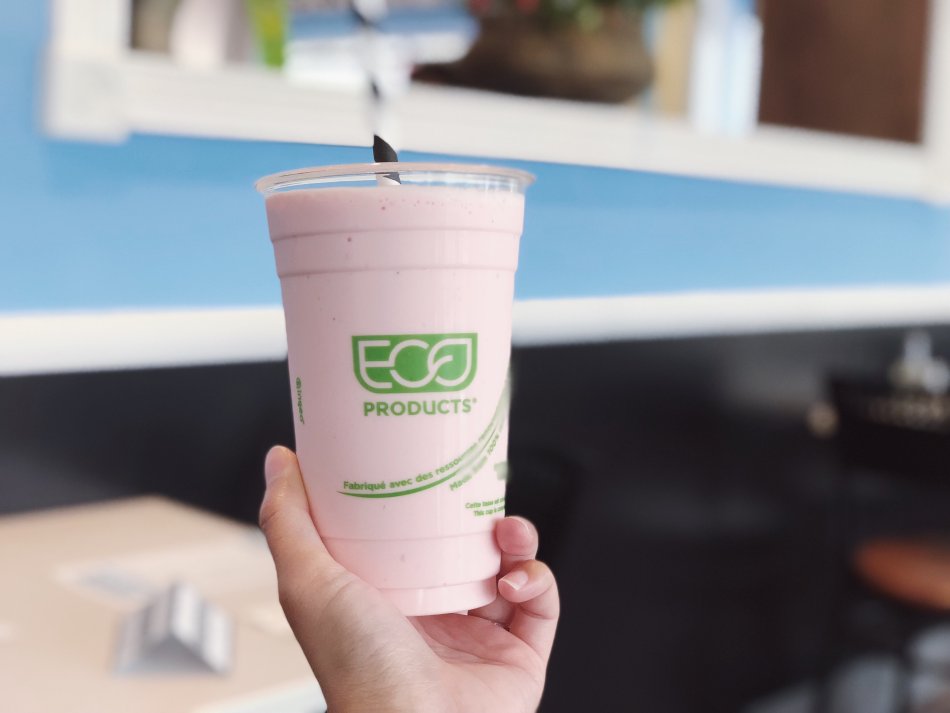 It's a very casual atmosphere, where customers would order the items and pay upfront at the counter. However, they provided table-service to us and our fellow bloggers that afternoon. The menu was a two-pager featuring a good selection of burgers. Given the branding, all of the menu items are themed around Greek mythology. Psst ... they also have a secret menu, which is available for viewing online.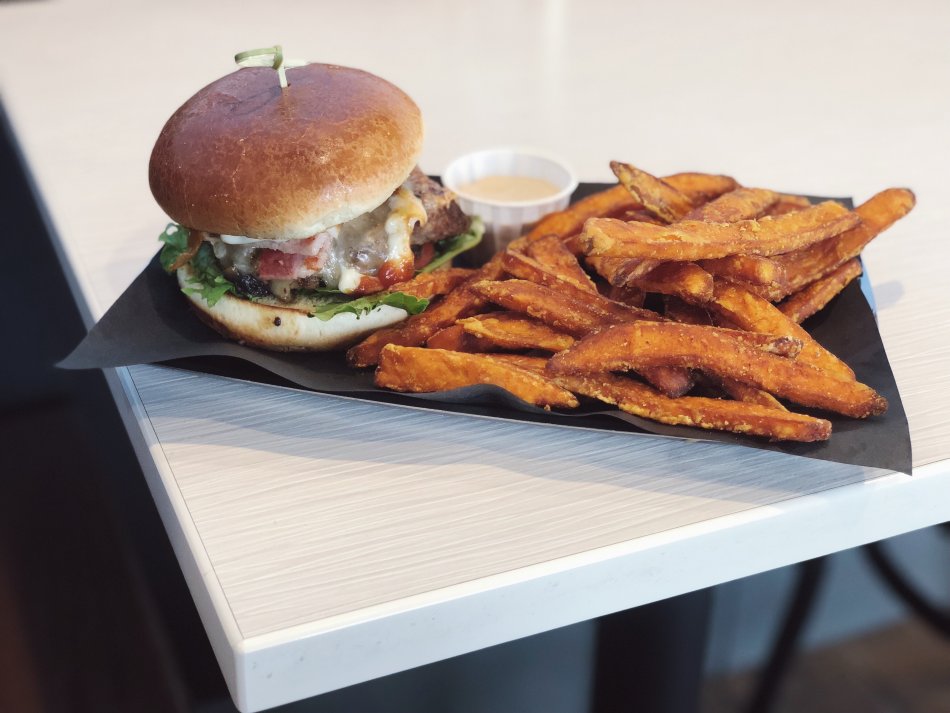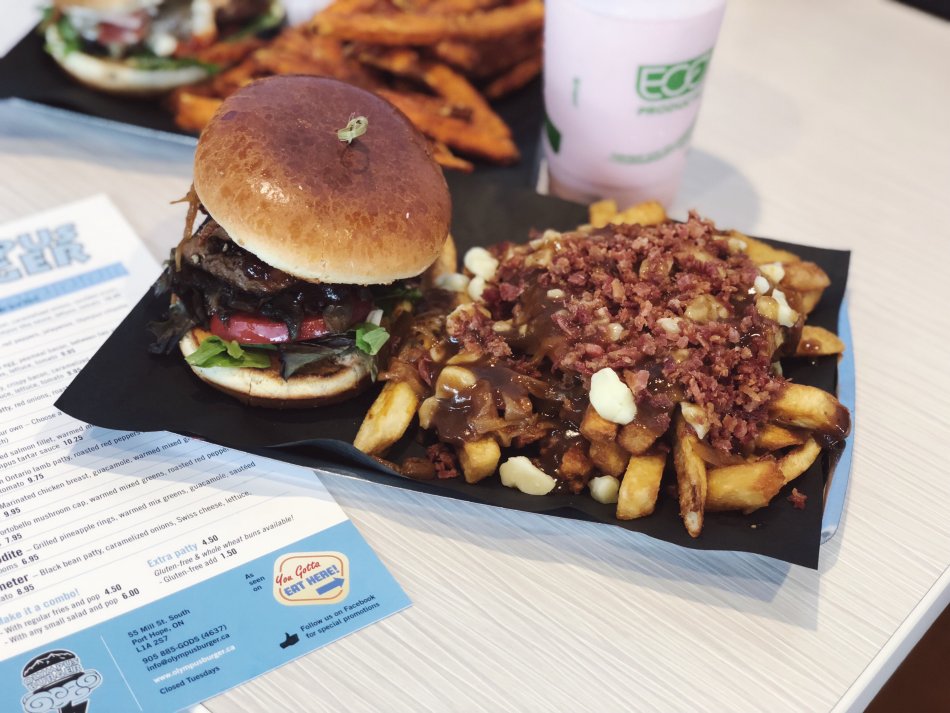 Disclaimer: The food provided in this post was complimentary. However, all of the opinions expressed in this review are of my own.
Authored by, Foodaholic