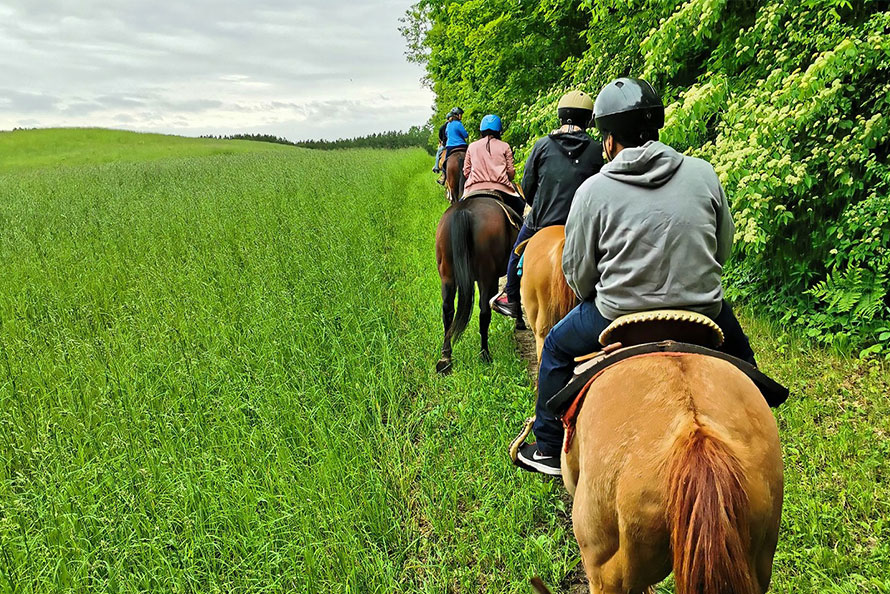 There is horseback riding in Port Hope? Yes, indeed! I was surprised too when I was told that there is horseback riding available in Port Hope and we were so glad we did. Trickle Creek Farm provides horse back trail riding and is so relaxing and so calm.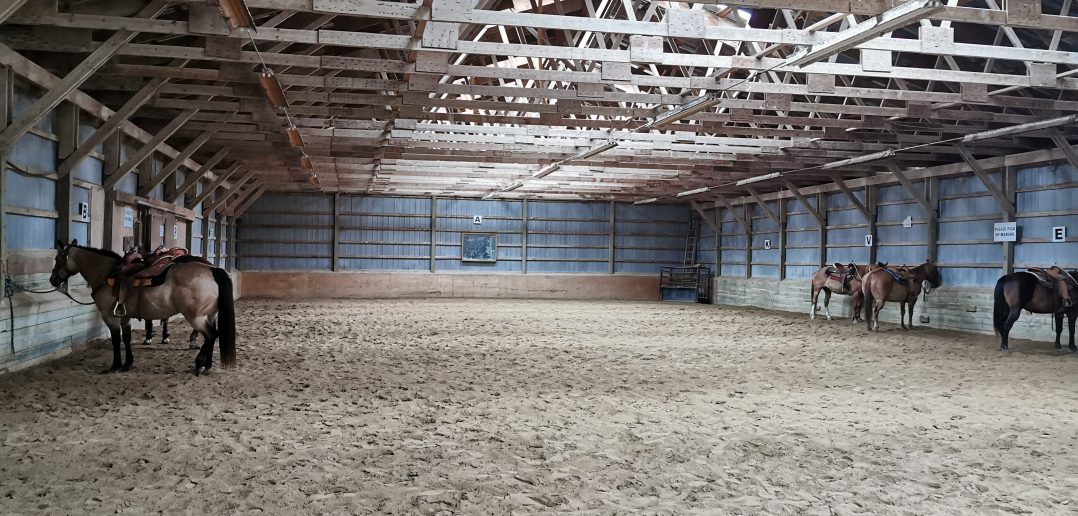 Just imagine you drive about 1.5 hours out of the busy downtown Toronto area and you are in a peaceful Ganaraska Forest, seeing animals, plants, trees, flowers, slowly riding a horse and just enjoy the nature.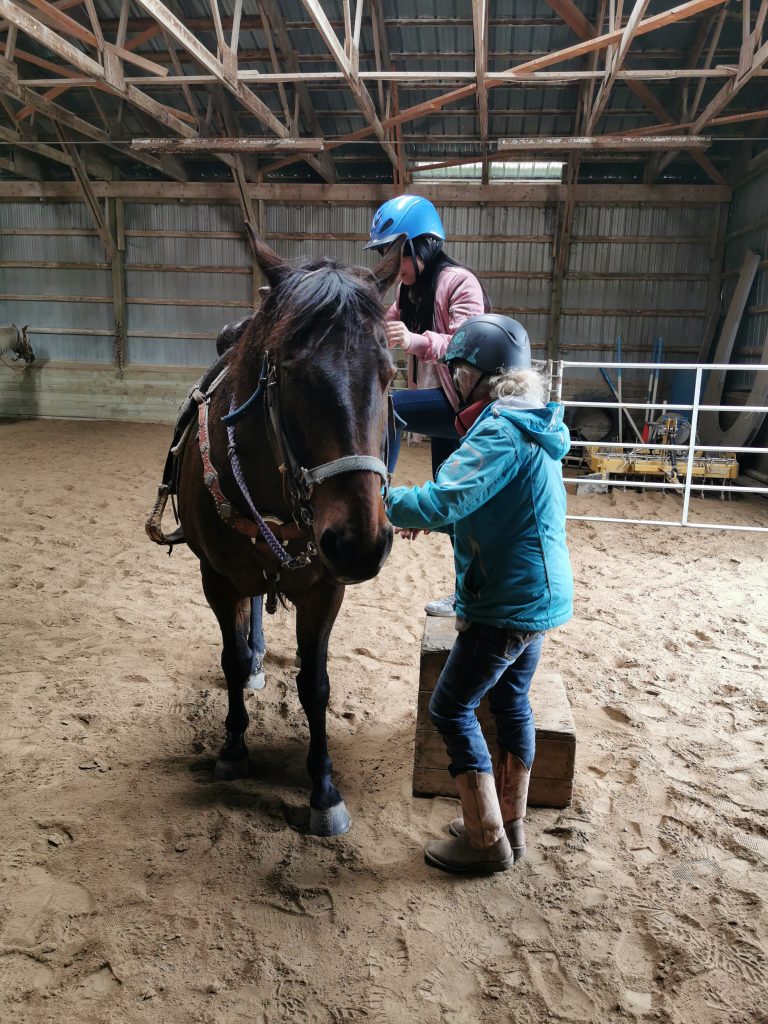 If you have never rode a horse before, no worries, you will be OK. It's all about safety first. The knowledgeable staff will give each individual a proper horseback riding training. They will help you get up to the horse (with wooden steps) and it's mandatory to wear helmet (see photo). The horseback ride was approximately about an hour long. To be honest, an hour is adequate for me coz if riding any more longer than an hour, my thighs will begin to get tired and sore, so it's best I don't stay on the horse far too long.
Imagine riding a horse in the beautiful outdoors, trails, forests, it's so soothing and the fresh air was my favourite part. Trust me, breathing fresh air, listening to birds singing, hearing the breeze blowing the leaves on the trees was such a treat for me. I highly recommend you check out Trickle Creek Farm for your own horseback riding adventure.
MoVernie TIP: Depending on the day and the season you plan to visit a horseback riding facility, always wear comfortable shoes and clothing. Dress appropriately, wear a jacket if it's during the cool season. Don't wear saddles or open toe footwear as it's prohibited from riding a horse. If it rains a bit, the ground may be muddy. I wouldn't recommend any expensive or fancy clothes. Coz you should wear something that is comfy when riding the horse.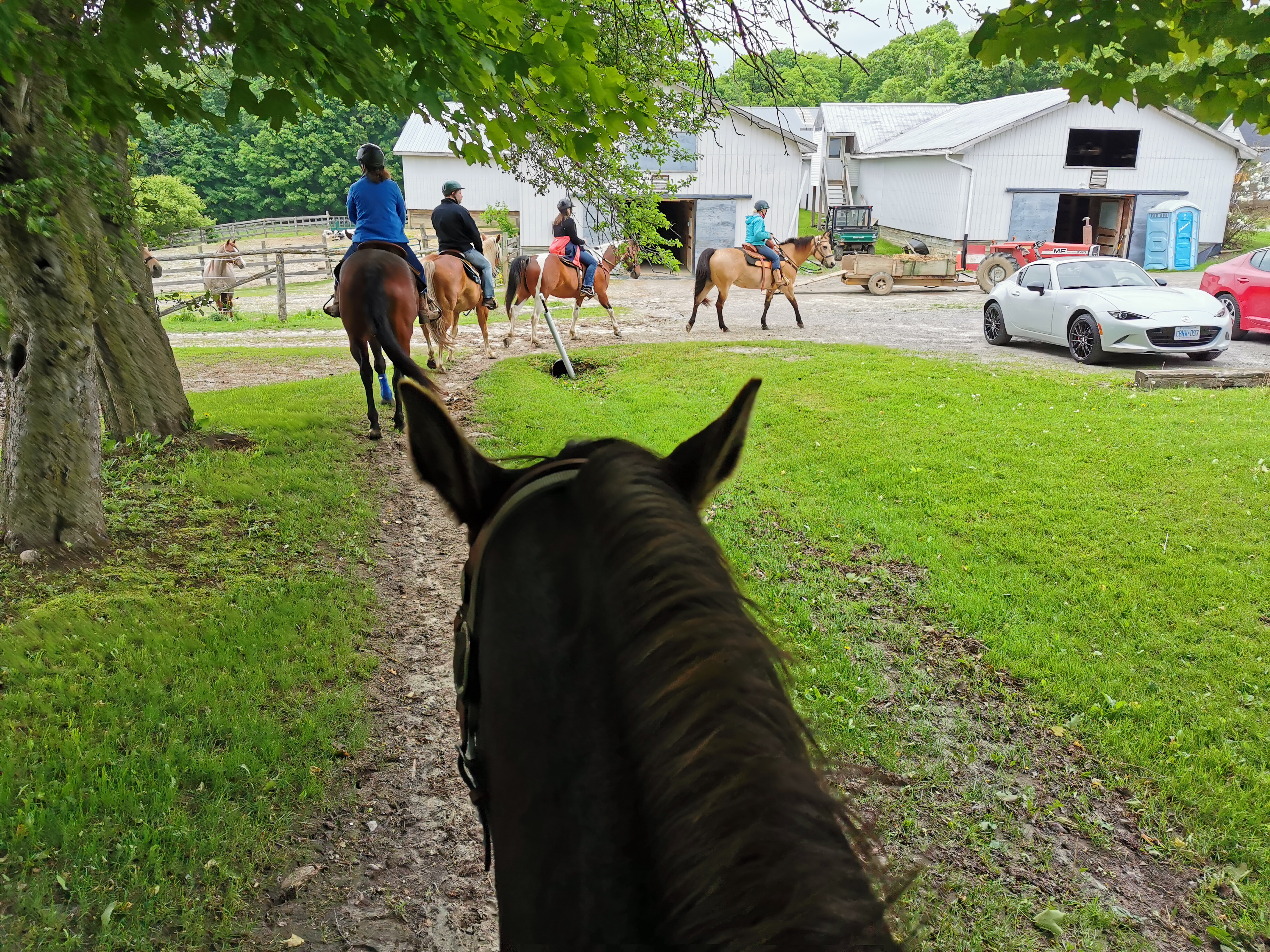 Trickle Creek Farm
Website: www.TrickleCreekFarms.com
Address: 5723 10th Line, Millbrook, ON
Phone: 705-872-8286
The content for this Port Hope Press Trip was supported by Municipality of Port Hope and Tourism of Port Hope. However, as always, the opinions expressed in this post is entirely my own.

– Authored by MoVernie