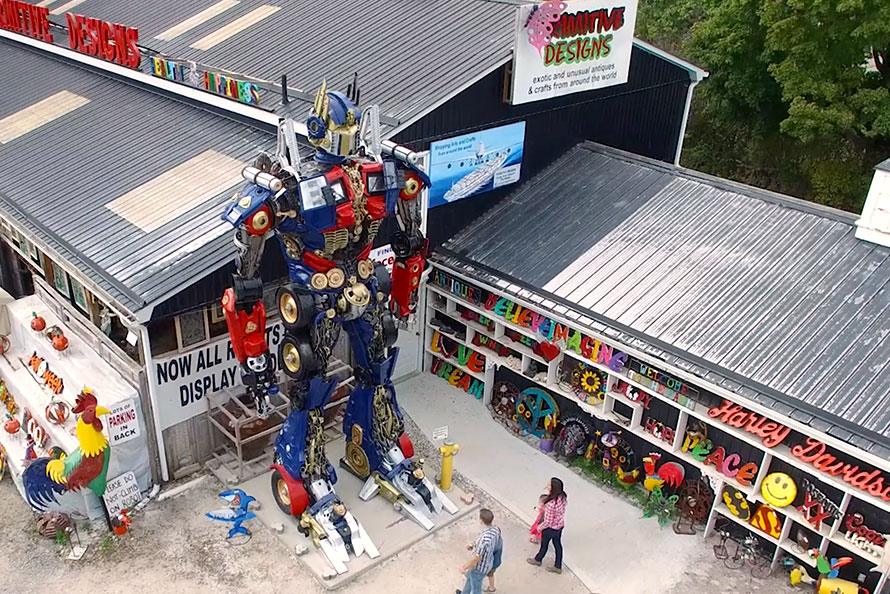 Locals have long had a running commentary regarding the community's ability to attract more than its fair share of artists and eccentrics. As such, Port Hope is home to an abundance of shops and shop owners that you just won't find anywhere else.
At the top of this list must sit a powerhouse of a destination: Primitive Designs. This family-owned and run business has grown into a local landmark. It's unmissable on County Road 28, and calls to locals and tourists alike as the perfect place to turn an average afternoon into a remarkable one.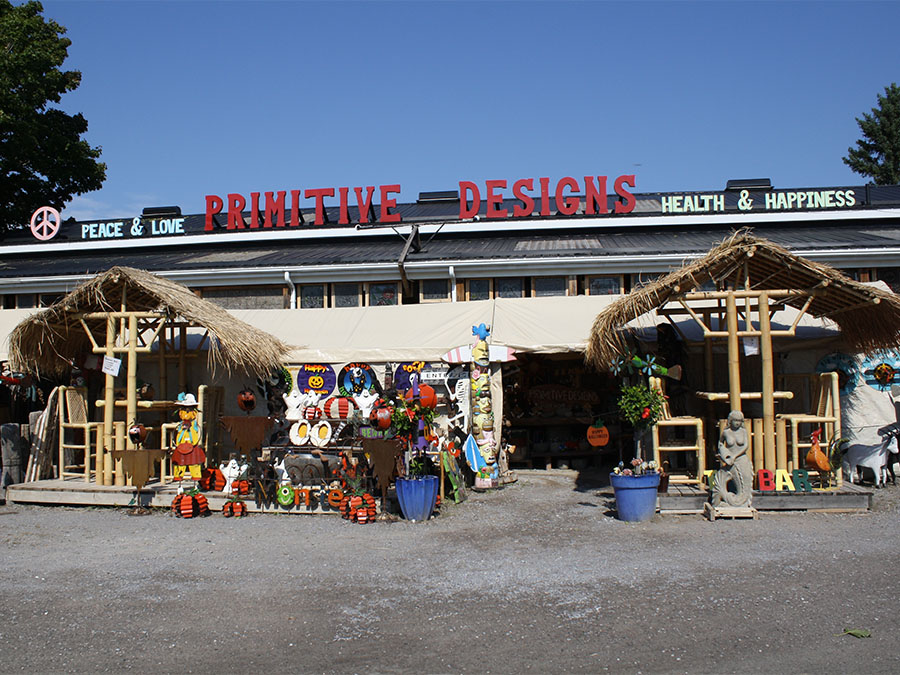 Primitive Designs is the kind of place that one can visit over and over again, and it's sure to astound and impress every single time. With a consistently-evolving stock in their 8,000+ square foot location, no visit is alike, and if you come looking for something in particular, you're sure to leave with that and more. Owners Ron and Rhonda use the off-season as time to travel to meet directly with their suppliers, who hand-create the products they sell. You can find treasures from Mexico, Indonesia, Thailand, Morocco and many other countries.
Petrified wood sinks, gorgeous acacia tables, exotic instruments and more is housed in their barn and adjacent tents. When arriving, it's impossible to miss a village worth of tiki huts, huge ceramic vases, and a swarm of massive metal dinosaurs, dragons and robots in the front and side yards.
The main gallery in the barn, along with the upper floor, makes you feel like an explorer or a treasure hunter, with endless shelves and rooms to look over, each section holding something new and exciting. You could never guess what's around the next corner or in the next room. The adjacent tents hold huge, magical kites and the front room is filled with colourful jewelry.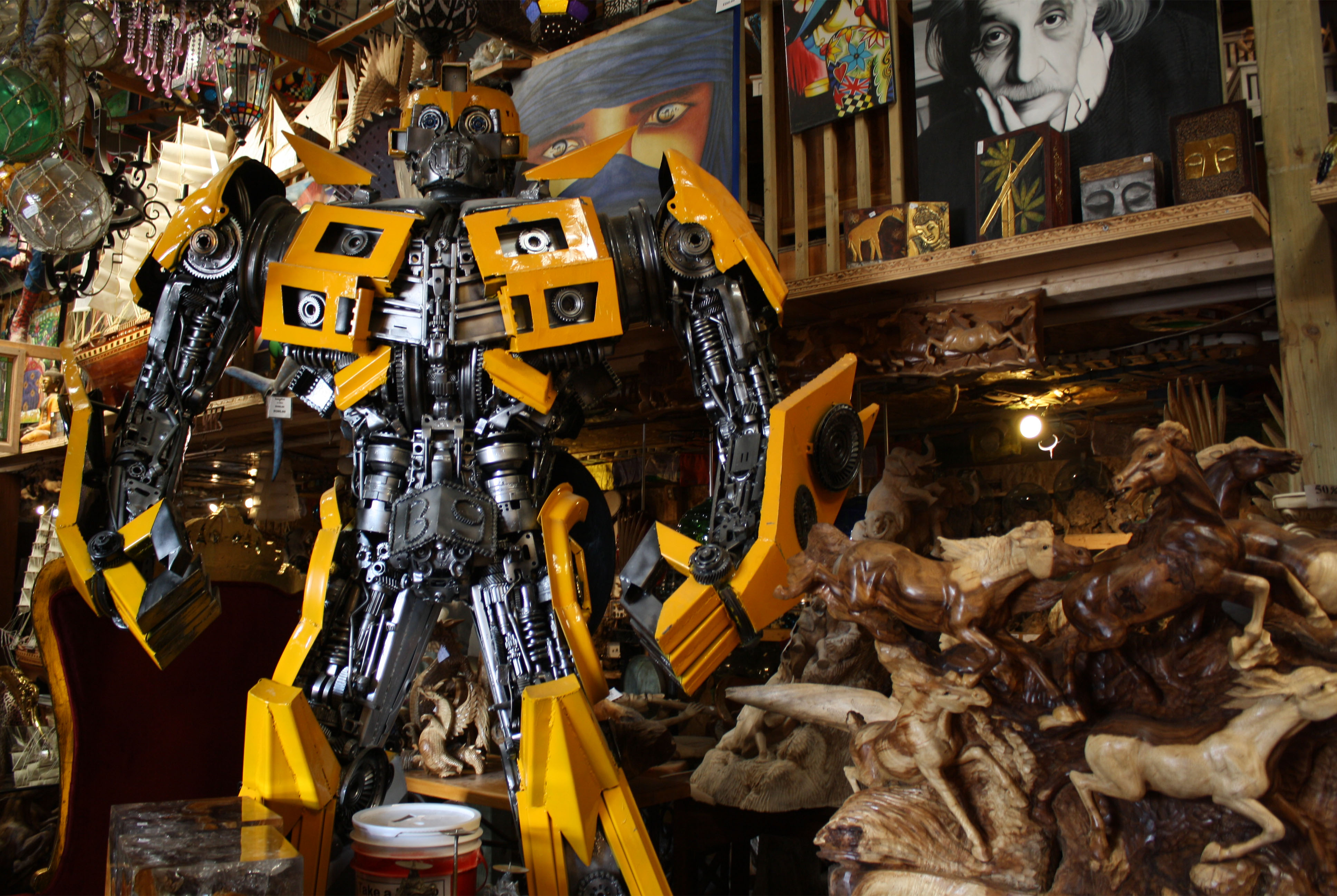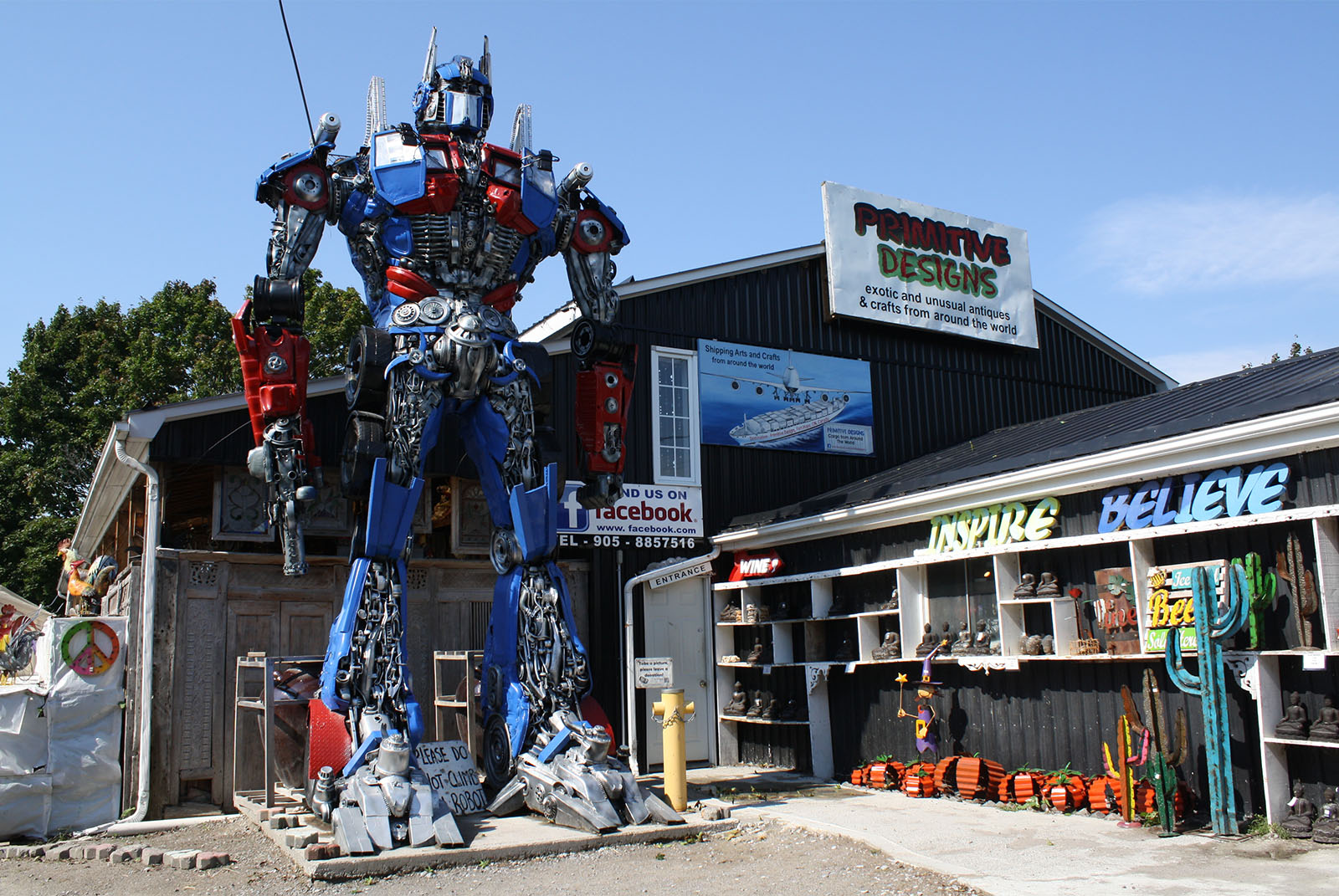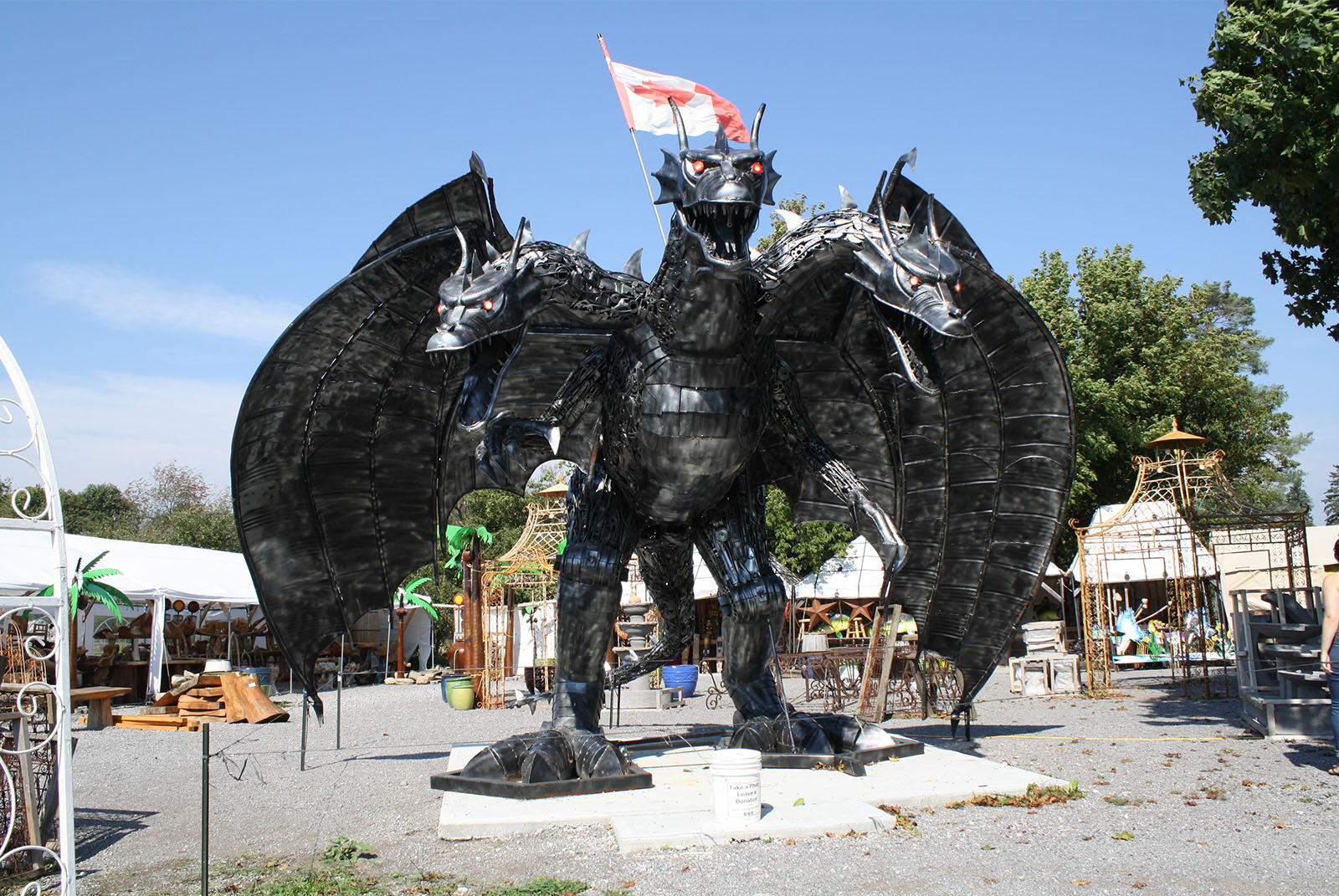 Primitive Designs is truly a place you have to see in person to experience properly. Childlike wonder will fill you, and hours can be spent easily. If you're visiting Port Hope, or even driving through, you can reach Primitive Designs by heading north on County Road 28 for a few minutes. Their flags will draw you in, and a massive three-headed dragon will greet you at the gates.
See you there!