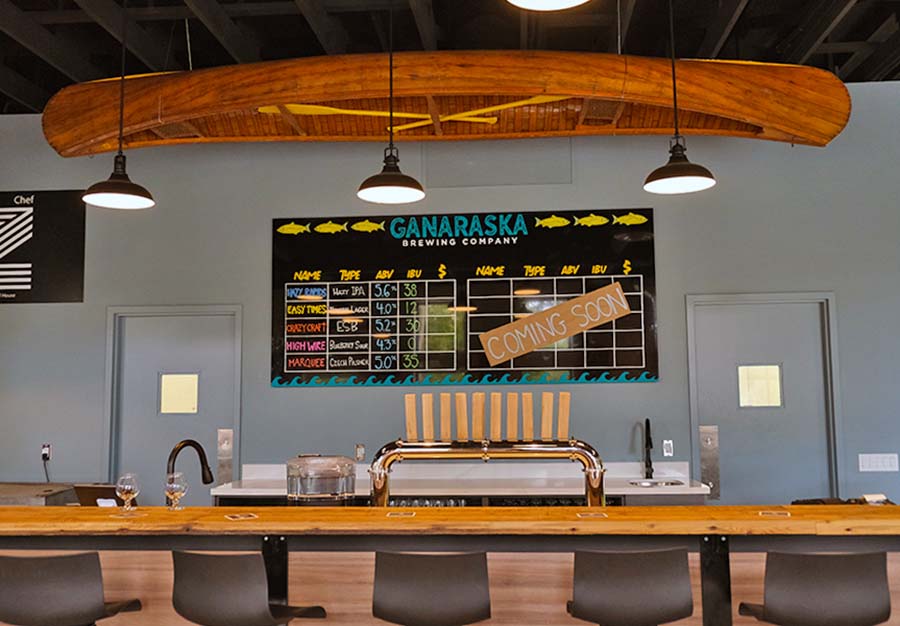 The eagerly-anticipated Ganaraska Brewing Company is opening at last! Port Hope's first modern brewery has been the talk of the town for years and finally, they get to open their doors and greet your smiling faces. Read on to catch the inside scoop with Dave Dines, owner and operator, as he delves into the Ganaraska Brewing Company journey, their vision and - most importantly - the beer list!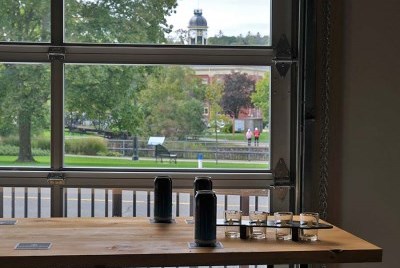 Why did you decide to open Ganaraska Brewing Co. in Port Hope?
Well, we have a family history here. Steve and I, our mother used to run Hillcrest Spa up on Dorset Street. She ran that for close to 8 years and so, during high school, we would go back and forth between the Hillcrest and Pickering, where we lived, so we know the town really well. We're not born and raised here, but we love the town.
Read more about the history of Ganaraska Brewing
Steve and I started with Falcon Brewing in Ajax and we worked there for about three years. This was actually supposed to be the second location for Falcon Brewing and that's why there's probably some internet history still out there saying it's a Falcon Brewing location. We were investors in Falcon, and we wanted to open a second location in Port Hope because we love the town! There was an opportunity here, an untapped market. It's a great day or weekend destination, with people from Toronto or Belleville coming out here. Especially right now, the fish run going on, it's crazy!

We were looking all over town for where we would like to open the brewery - we looked at a few structures that were already built, but they didn't quite fit what we were looking for, so we decided to built it ourselves. This was still under the assumption that Falcon Brewing would be a part of it. In the end, it just didn't work out between Falcon Brewing and Ganaraska Brewing, so Steve and I asked ourselves, "Do we really really want to do this?" and we decided yes, let's do it.

So, four and a half years ago, we bought this lot. Reno Piccini, who designed the building, did an amazing job, but all this takes time, as well as all the surveys and everything, so it was actually as fast as we could do it. Then Covid-19 hit just as we were starting to build. Thank God we weren't delayed on the building, but we were delayed on the brewing equipment. Our mash tun and our lauter are from Newfoundland, so we got them first, but the tanks were from China, so they were super delayed. The tanks went to the highest bidder - we bought the tanks two and a half years ago, and they just got here!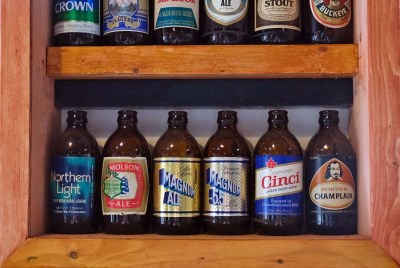 What do you hope for this business to become? What's your vision for Ganaraska Brewing Co.?
You can sort of see it in how the building is coming together now. This is years of planning and trying to get the right look. We have to take advantage of our namesake; the river's right here. We wanted to utilize our outside space too, which is why we have a ground patio and rooftop patio.
Read more about the future of Ganaraska Brewing
There's just so many people walking around here in the summer, fall and spring. It's a perfect location, right along the river, so we just want to be your local brewery that makes really good beer We were really fortunate that Chef Z from Craft Food House decided to come on board, because his food is amazing. The partnership is definitely going to be mutually beneficial.

Tell us about your beer!
We're launching with our Hazy Rapids, which is a hazy New England IPA, so that will be our hoppiest beer. If you like IPAs, our brewmaster, who is amazing, said it's probably the best hazy IPA he's every brewed, so we're really excited for people to taste it.
Easy Times is a Mexican Lager at 4 percent - it's like a craft beer-Corona!
Crazy Craft is our English ESB (extra special bitter). It's a little darker, but it's an easy-drinking beer as well.
High Wire Blueberry Sour is our first sour - we're going to do a few more sours after this, but we didn't see too many people doing blueberry sours, so we thought it would appease a lot of people. It'll be a good one!
Then our Marquee Czech Pilsner; we partnered with the Capitol Theatre and will offer it there as well. The Capitol Theatre is one of the most historic places in Port Hope - we can't wait to go see live theatre again!
So those are our five beers to start out. We're also going to start with 5 guest taps and one cider on tap. We're also going to offer two kinds of red wine, two kinds of white wine and a rose for people who might not like beer, because there's always a few people who'd rather have wine than beer. But we're also a brewery! As you can see, we went for something like a beer hall feel. Friday and Saturday nights we hope to have live acts in here; it'll be exciting to see all the local talent play.
We're definitely focusing on the locals. The building was designed by Reno Piccini, a local, our beer board and tap handles were painted by local artist Lee Higginson and the handles were made by Sean Carthew. Everyone's been so supportive, we can't wait to welcome them in.
No login? Please enter your details below to continue.