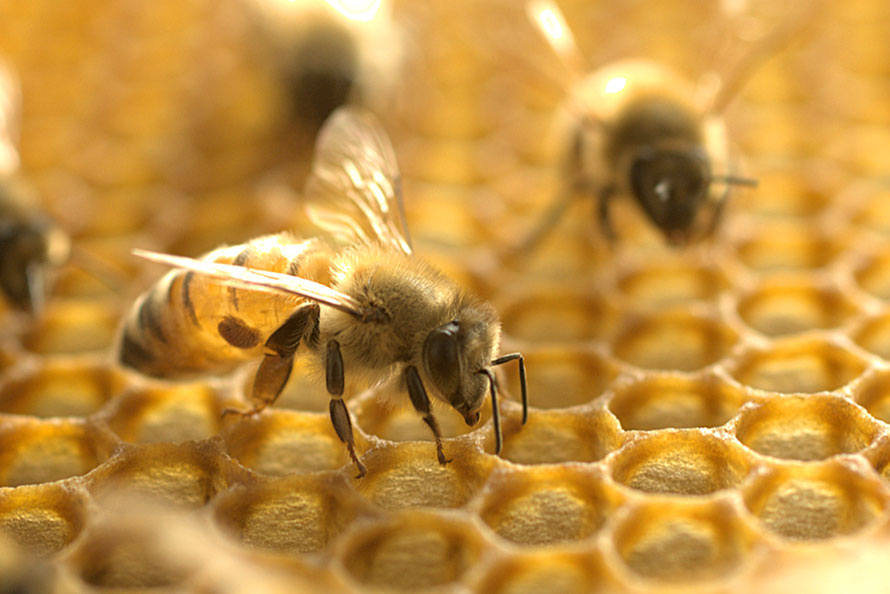 Our varied and vibrant plant life is great for nature-lovers and bees! Come see a hive in action at our Port Hope bee farm.
Meet the honeybees and talk to an expert beekeeper
Dancing Bee is a buzzy destination in rural Port Hope. Beekeeper Todd Kalisz started a small apiary about 10 years ago, selling his honey at local farmers markets. He's grown the business into a honey and beeswax operation that serves honey-lovers and beekeepers all over the world. Dancing Bee supplies all the equipment for bee farming, along with specialty bees, including its own Northstar queen bees.
Taste sweet golden honey made on the farm

Now Dancing Bee is opening a new production facility in Welcome, right near Highway 401, with an observation hive to see the bees in action. The challenge will be to find the queen bee among her workers!
You can also try a honey-tasting, and learn more about bee farming and the importance of bees for the environment and our local food production. Bees are responsible for pollinating many of our crops, so as much as one out of every four bites of food you eat has been pollinated by bees. There are also workshops on beekeeping and beeswax candle-making, and a marketplace with honey and natural bodycare products like lip balm.
Fun Fact: bees fly the equivalent of three times around the world to produce one kilogram of honey!


For more discoveries, check out our hiking trails for tips, maps and route highlights for outdoor hikes and lookout points.