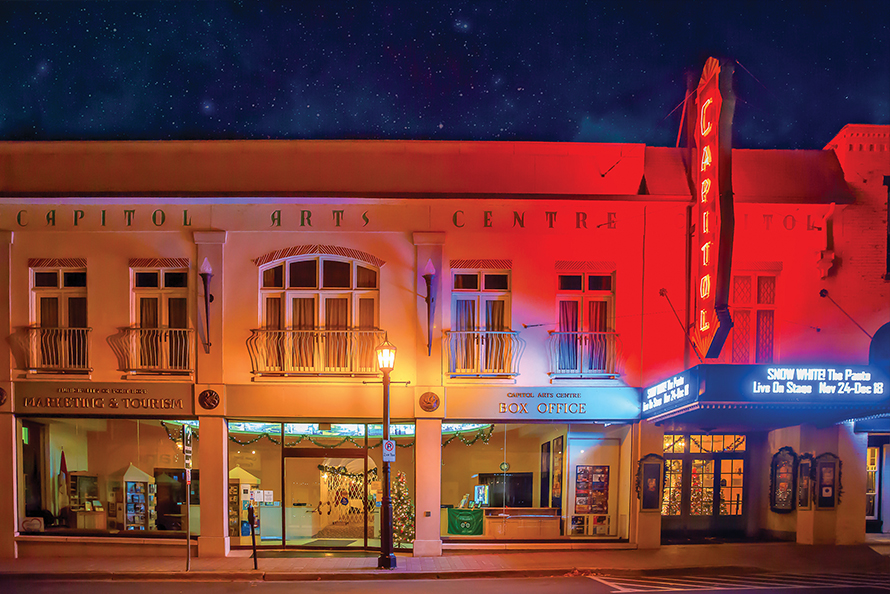 There's magic under the starry sky! Come see a show at our one-of-a-kind downtown theatre.
Musicals, movies and the best buttered popcorn!
Our arts community is vibrant and we showcase it in amazing ways, most notably on stage at the Capitol Theatre, a real treasure in our pretty downtown. The theatre, formally called the Cameco Capitol Arts Centre, is a vintage Famous Players movie theatre that opened just when "talking pictures" were first being released. The theatre's debut film on Friday, August 15, 1930? Queen High, starring Hollywood starlet Ginger Rogers.
Experience the fantasy setting and vintage glamour
Thanks to a group of dedicated local citizens, the theatre was fully restored in the 1990s to bring its incredible beauty to life again. It's even been designated a national historic site.
The marquee is designed as a castle drawbridge, and inside the main space you'll find a medieval courtyard surrounded by forest with a dramatic ceiling of softly glittering stars. It's quite the setting for live theatre and concerts, films and events like the annual Vintage Film Festival in September.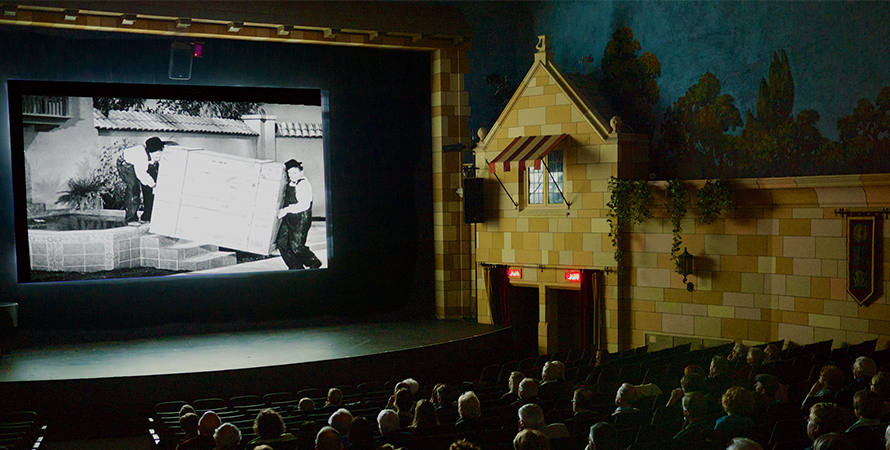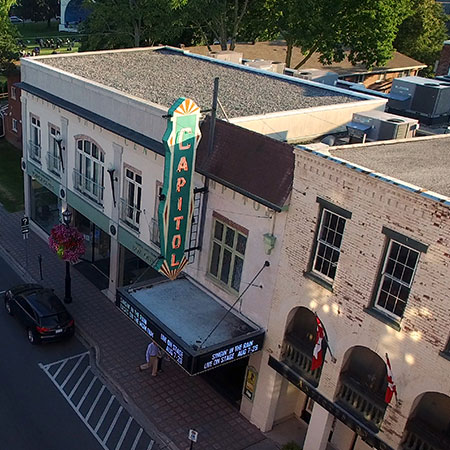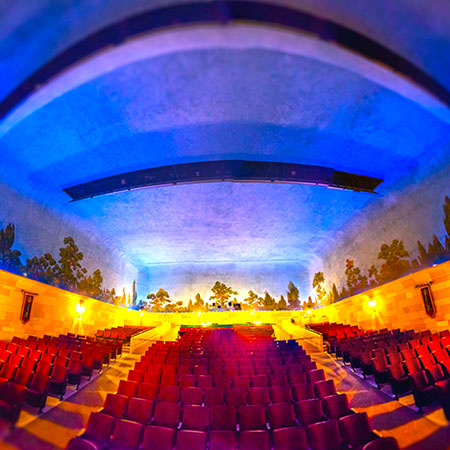 Upstairs, there's a smaller performance hall for more intimate shows and room for theatre arts classes and community gatherings. There's also a great concession stand with popcorn, candy and craft brews.
Even better, the Capitol is steps away from shops, restaurants and inns, so there's plenty to see and enjoy before and after the show.
Plus, we've got so much happening all year round.