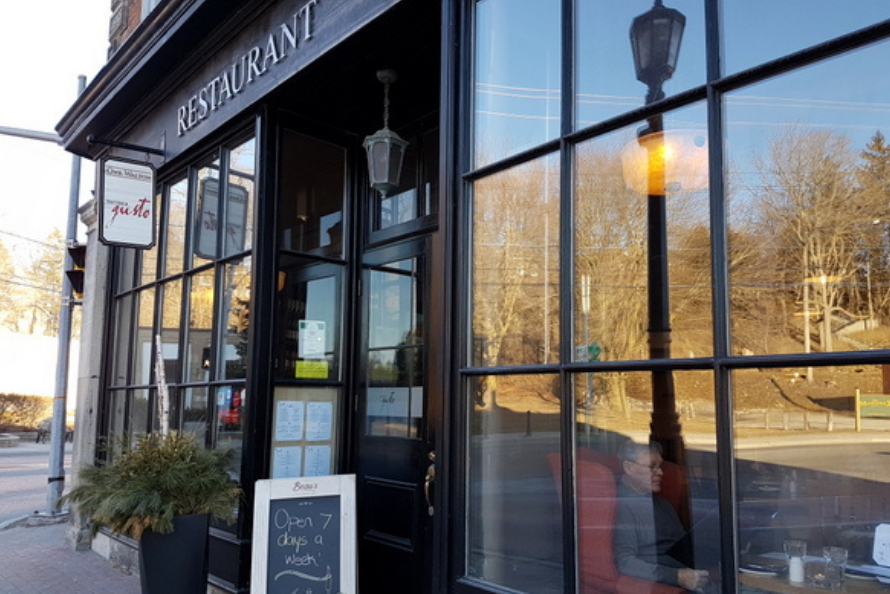 Trattoria Gusto is an Italian restaurant situated in a 19th century hotel in Port Hope.
Our dinner reservations were made at 6:45 p.m. but since we were already in the area and ready to eat, we arrived at 6 p.m. We entered from the main entrance of the restaurant and discovered that their reception desk is actually past the bar (the restaurant is connected right to the Waddell Hotel and thus has another entrance). The hostess was able to bring us to our table inside the dining room. It was gorgeous inside with dark walls and a bold chandelier hanging in the middle of the dining room. The sun was starting to set and its sunlight shone in through the windows to provide an even more romantic light.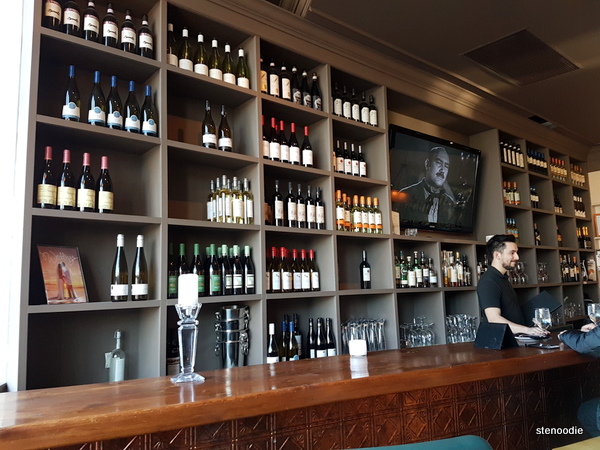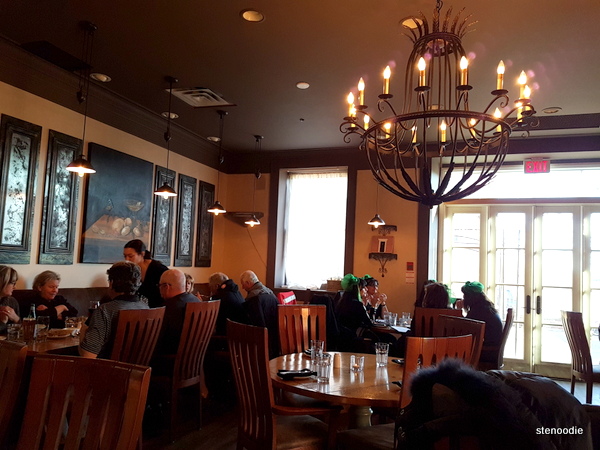 After taking a look at their menu which consisted of appetizers, mains, pastas, pizzas, and lots of wine selections, we were ready to order.
I loved that our appetizers arrived so quickly after ordering! We also were served some bread with olive oil and balsamic vinegar to start.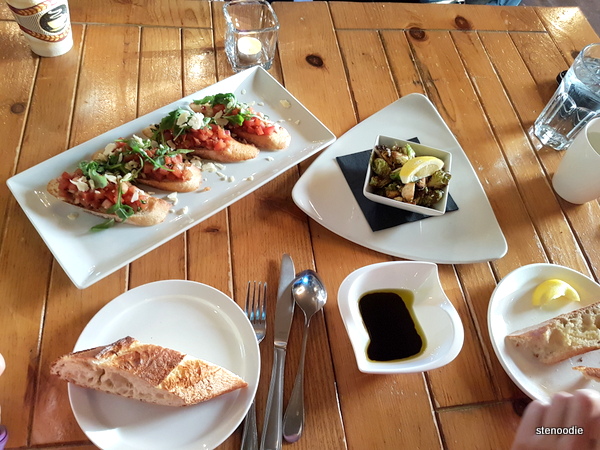 The Fried Brussel Sprouts (browned Brussels sprouts tossed with lemon juice and parmesan) was a clean and simple dish. It went well with a squeeze of lemon. I especially liked all the parmesan that had fallen to the bottom of the dish.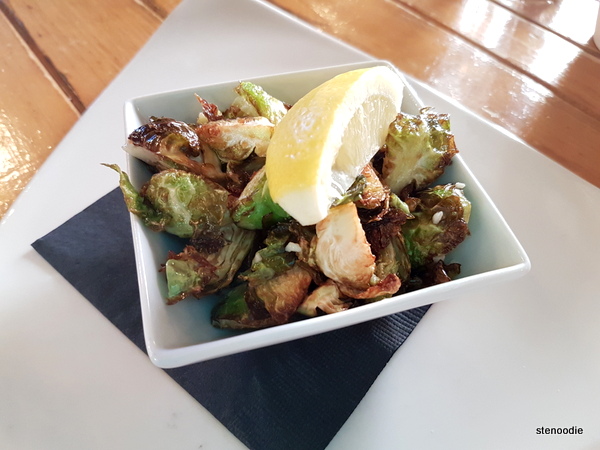 The Tomato Bruschetta was great! It was a solid Italian dish that was very tasty. I'm glad that our server was observant and added the missing parmesan cheese before I realized it. The bruschetta was so substantial in size too.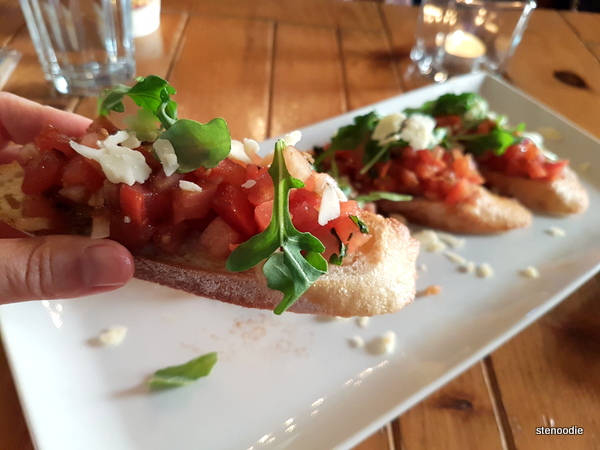 For our mains, we ordered the Tonno Pasta and Rainbow Trout. The Rainbow Trout was beautiful in its presentation with the two trout pieces stacked onto one another. The spaghetti squash was delicious. I was so impressed with how moist and tender the rainbow trout was. It was cooked to perfection!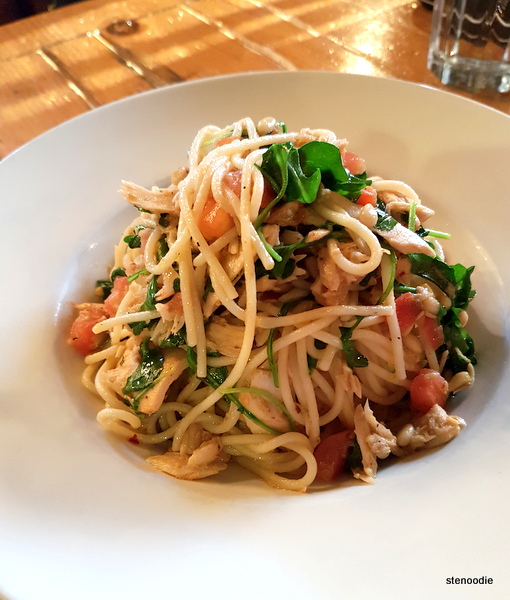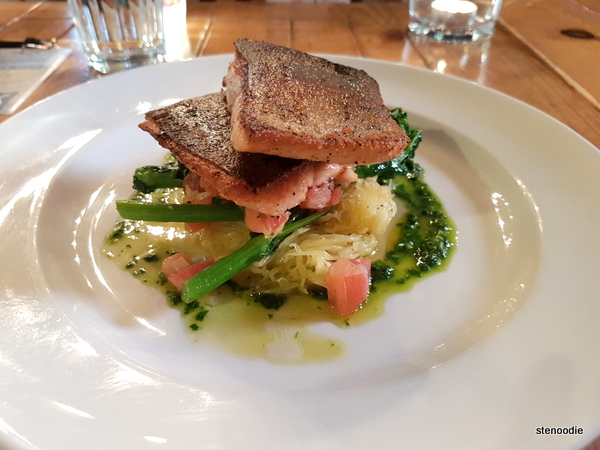 The Tonno Pasta was spaghetti with albacore tuna, tomato, and aglio e olio sauce. I was surprised with how spicy the aglio e olio sauce turned out to be. I liked the al dente level of the spaghetti. It was perfect for my taste; not too hard and not too soft.
For dessert, we ordered the Apple Ricotta Cake and Raspberry Gelato. The Apple Ricotta Cake was definitely so unique. It was an almond cake with brown sugar apples and a quenelle shape of ricotta cheese on top. It was pretty good especially if you like almonds in your cake.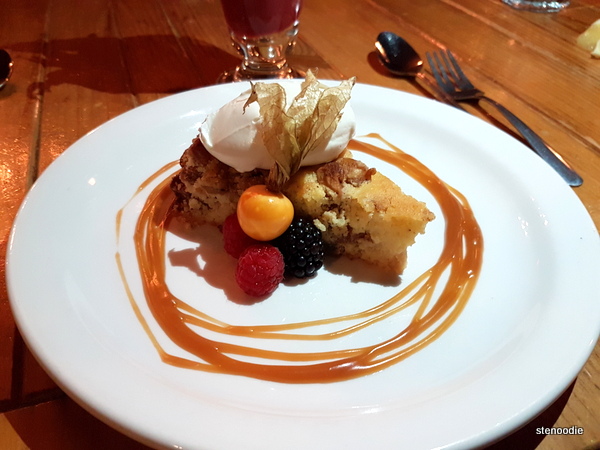 The Raspberry Gelato was very smooth and tarty; exactly what raspberry gelato should be like.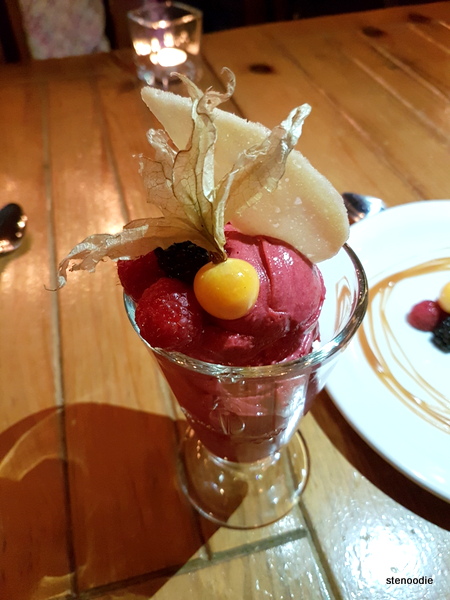 I really enjoyed our visit in the intimate and beautiful dining room at Trattoria Gusto. I liked that our server was accommodating and made sure we were well taken care of throughout the night without intruding on us too much. I would love to return to Trattoria Gusto and try their other dishes!
Authored by, Stenoodie