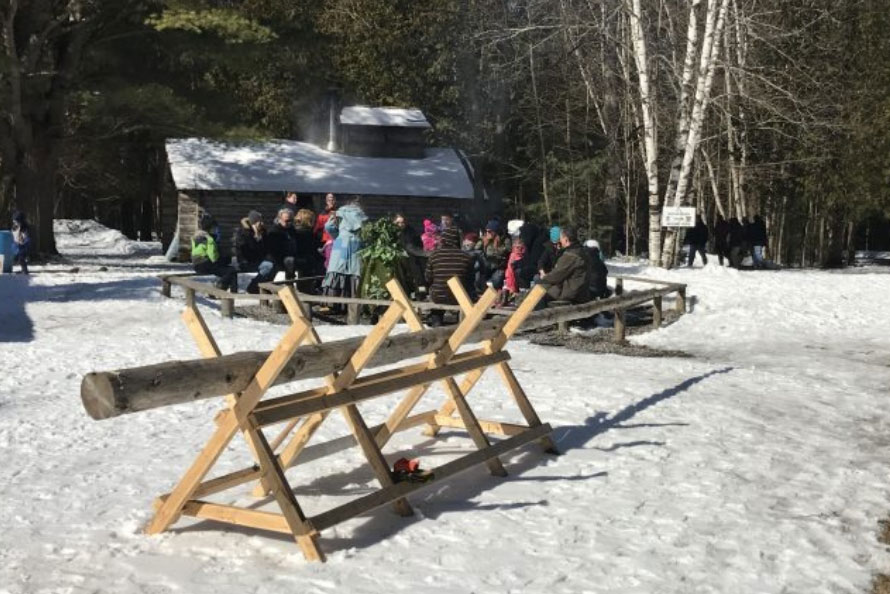 After arriving in Port Hope, Ontario for our Press Trip, we checked in at the Summerhill Manor BnB, as arranged by the Municipality of Port Hope and Tourism of Port Hope. After placing our belongings into our room, we were heading to the first sightseeing point, which was the Ganaraska Forest Centre to check out the Maple Syrup Day.
The Ganaraska Forest is located about 25 minutes north of the downtown Port Hope, where our BnB is located. It was a nice short drive, overlooking farms, barns, corn fields and slopes. Although there were some minor bumps and rugged roads along the way, we were ok as we drove the 2018 Mazda CX-9, which is a full-size SUV that has high visibility, solid suspension with AWD capability.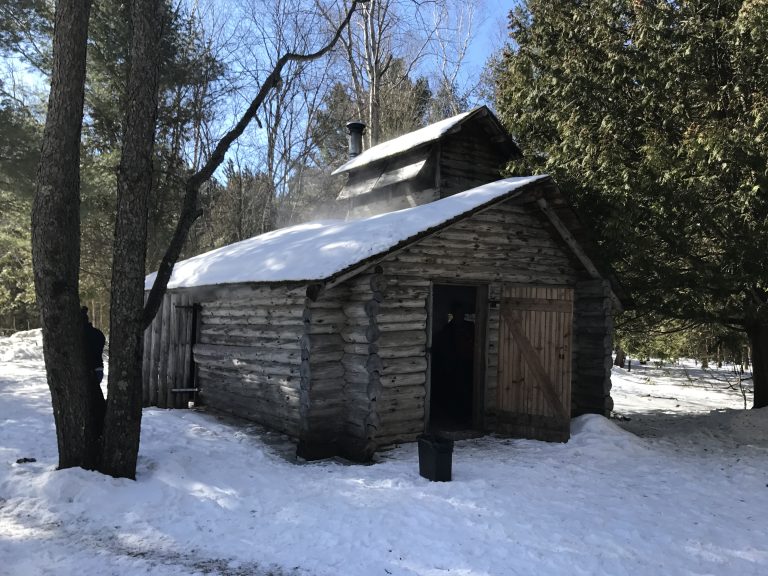 When we arrived, a friendly staff greeted us at the gate. This is where you pay for tickets to enter the Ganaraska Forest Centre. This forest centre has a number of cool activities that are perfect for kids, families, couples to do, so I recommend you to check out its website to see what upcoming activities that interests you and your loved ones.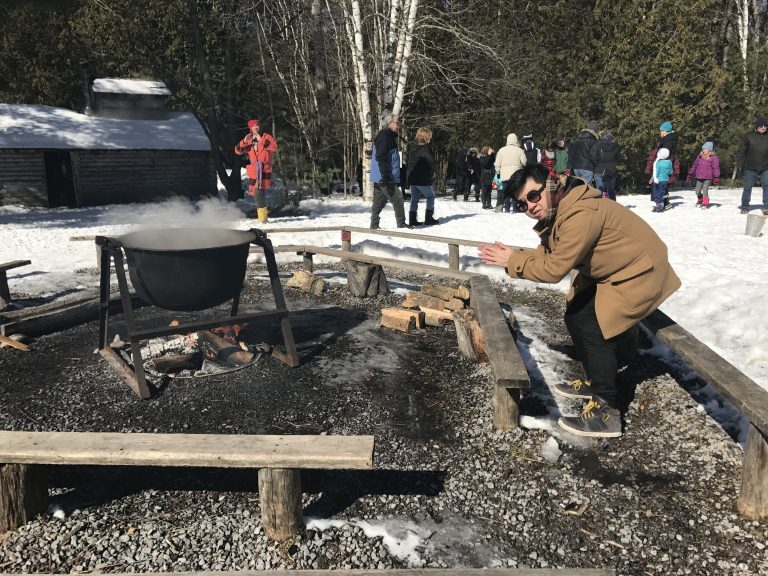 We visited Ganaraska Forest Centre in the weekend of March 17-18, 2018, the same weekend that the Maple Syrup Day was held. It's an event that allows participants to learn more about maple syrup making.
We first parked our Mazda CX-9 at a parking spot (free parking) and then we walked into the entrance of the Ganaraska Forest Centre. Friendly staff collected our tickets and informed us that the tickets included a free breakfast meal. The main area consists of a number of big round tables, it's setup like a communal gathering in a community centre. This setup reminded me of my press trip back in South West Virginia when I was covering its country music tour.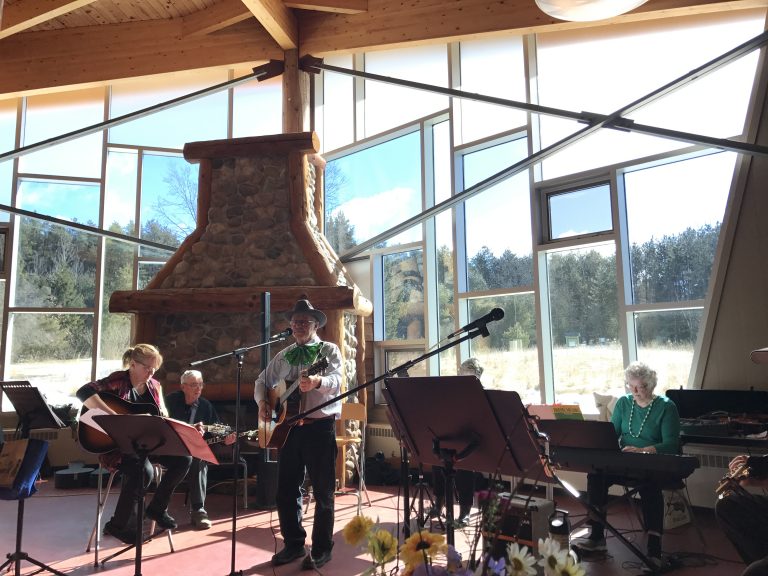 We lined up to grab our breakfast. It had some pancakes with maple syrup of course. Then some sausages plus a fruit cup. We also had a cup of orange juice and a cup of water. This breakfast was much appreciated as we need to walk around the forest after, so it's important to store some calories first. During the breakfast, a live band was performing with some nice music. And it was a good opportunity for us to meet with other journalists and introduced ourselves before we all head out for a Maple Syrup Tour.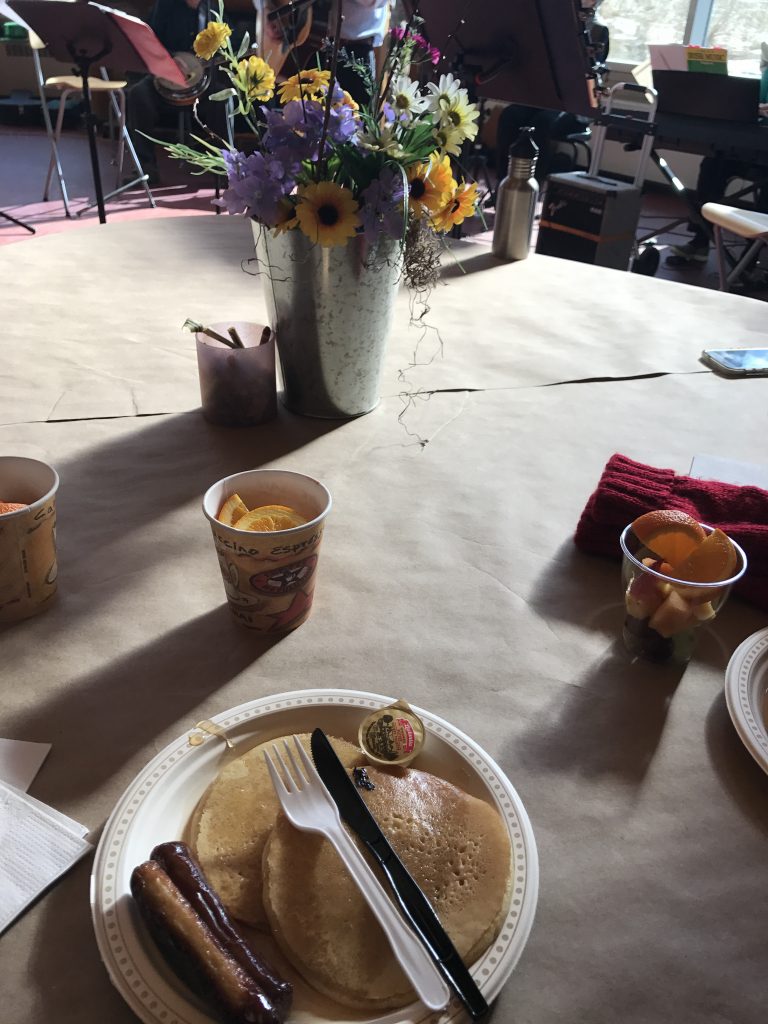 After a 3-minute walk, we saw a number of stations with different activities. We were greeted by a staff who asked if we want to try sawing a tree trunk. I usually don't do work but I don't mind the experience, so we accepted the challenge. As we saw the tree trunk, the staff gave us some technique tips, he said the ideal sawing technique was to glide above the wood, so we can develop a smooth gliding motion. Anyhow, after a few minutes, we were tired out, so we stopped and no, we didn't saw down the tree trunk, but definitely appreciate the hard work from the lumber jack back in the days.
There were other stations with staff teaching the participants the processes and the methods being used to collect maple syrup.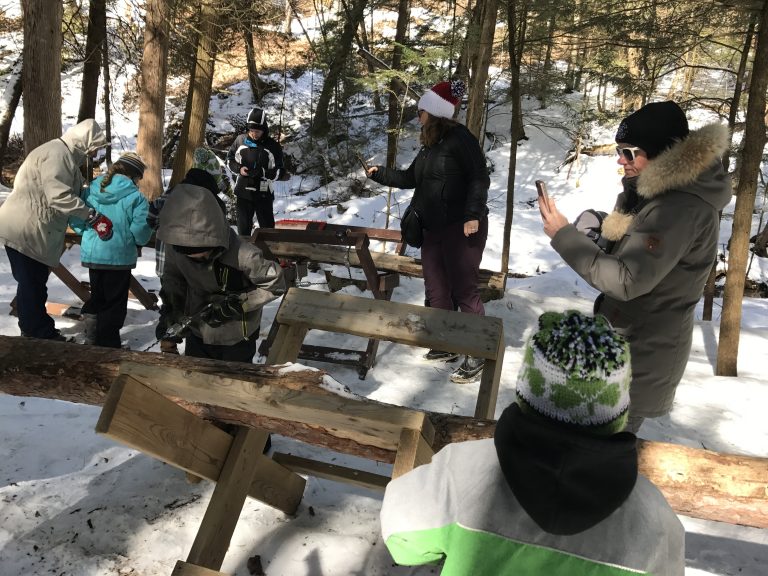 MoVernie Fun Fact: Did you know that….back in the days, lumber jacks will cut down the tree trunks, place them into the river so it could go downstream into the village? People will collect the soaked wet tree trunks, brought them into boiling hot pot or steamer, using heat and steam to boil the water, so it will get evaporated and just so they could collect that 2% of maple syrup? I learned that during this Maple Syrup Tour.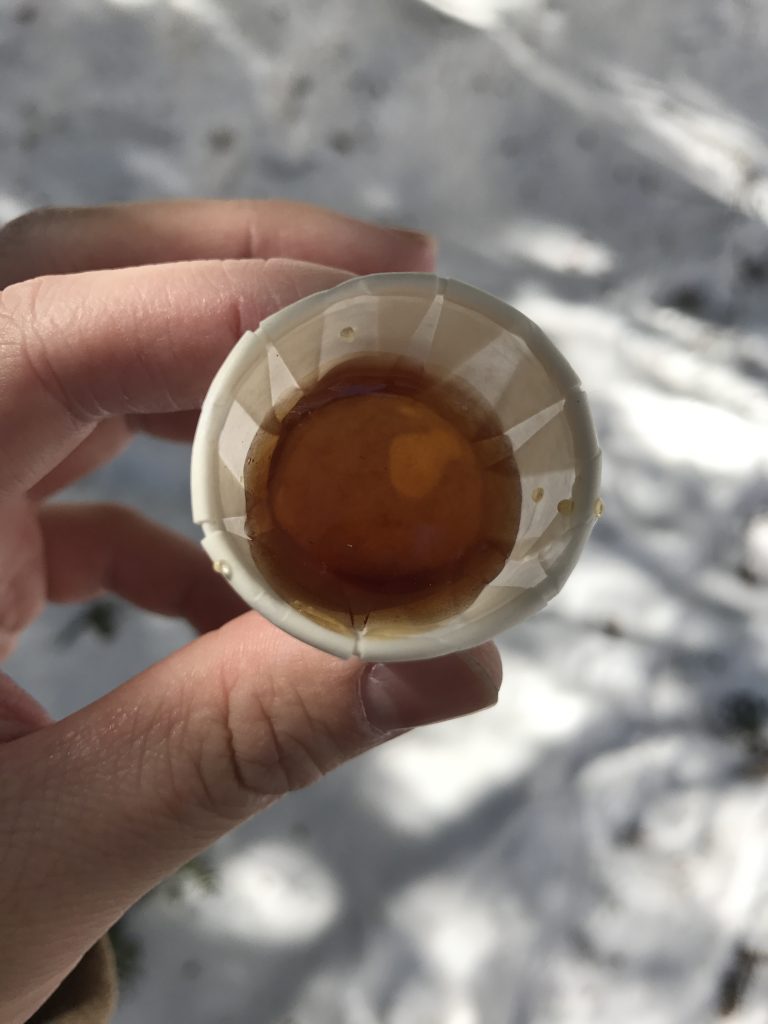 Ganraska Forest Centre also had Maple Syrup Tour during that weekend so we walked the tour, listened to the staff, learned more about how they collect Maple Syrup and the methods being used and learned a bit of their lifestyles back in the days.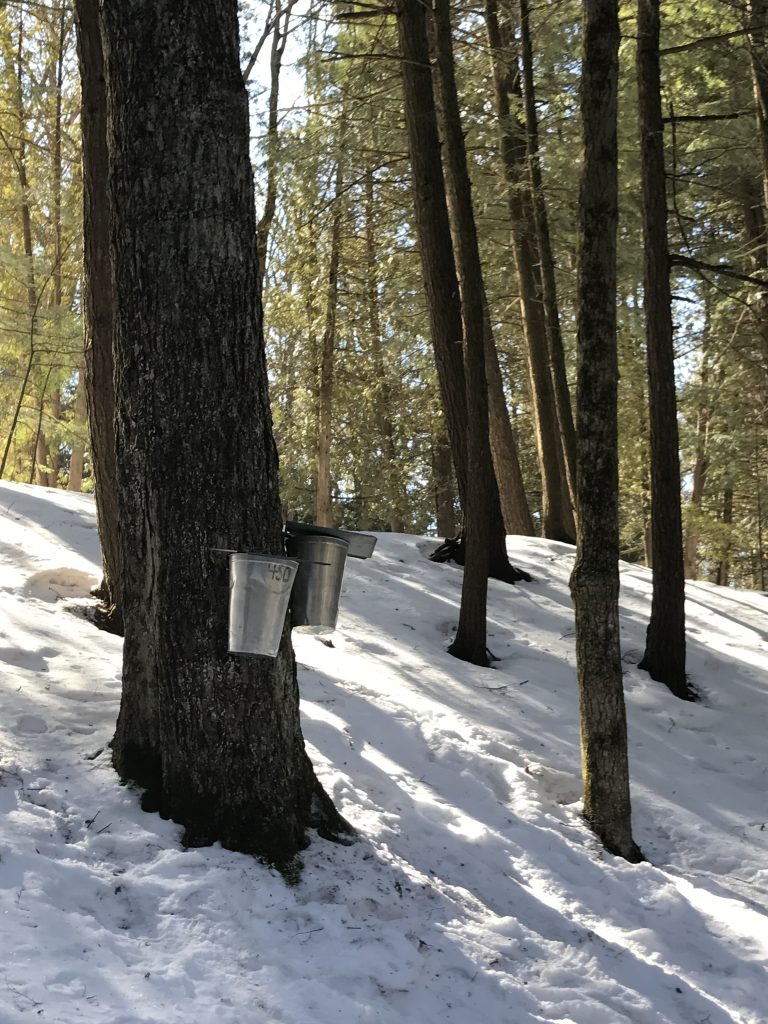 Special thank you to the Municipality of Port Hope and Tourism of Port Hope for having us and for arranging the Ganaraska Forest Centre Maple Syrup Tour during this press trip.
The Maple Syrup Tour was provided by the Ganaraska Forest Centre. However, as always, the opinions expressed in this post is entirely my own.
Authored by, MoVernie