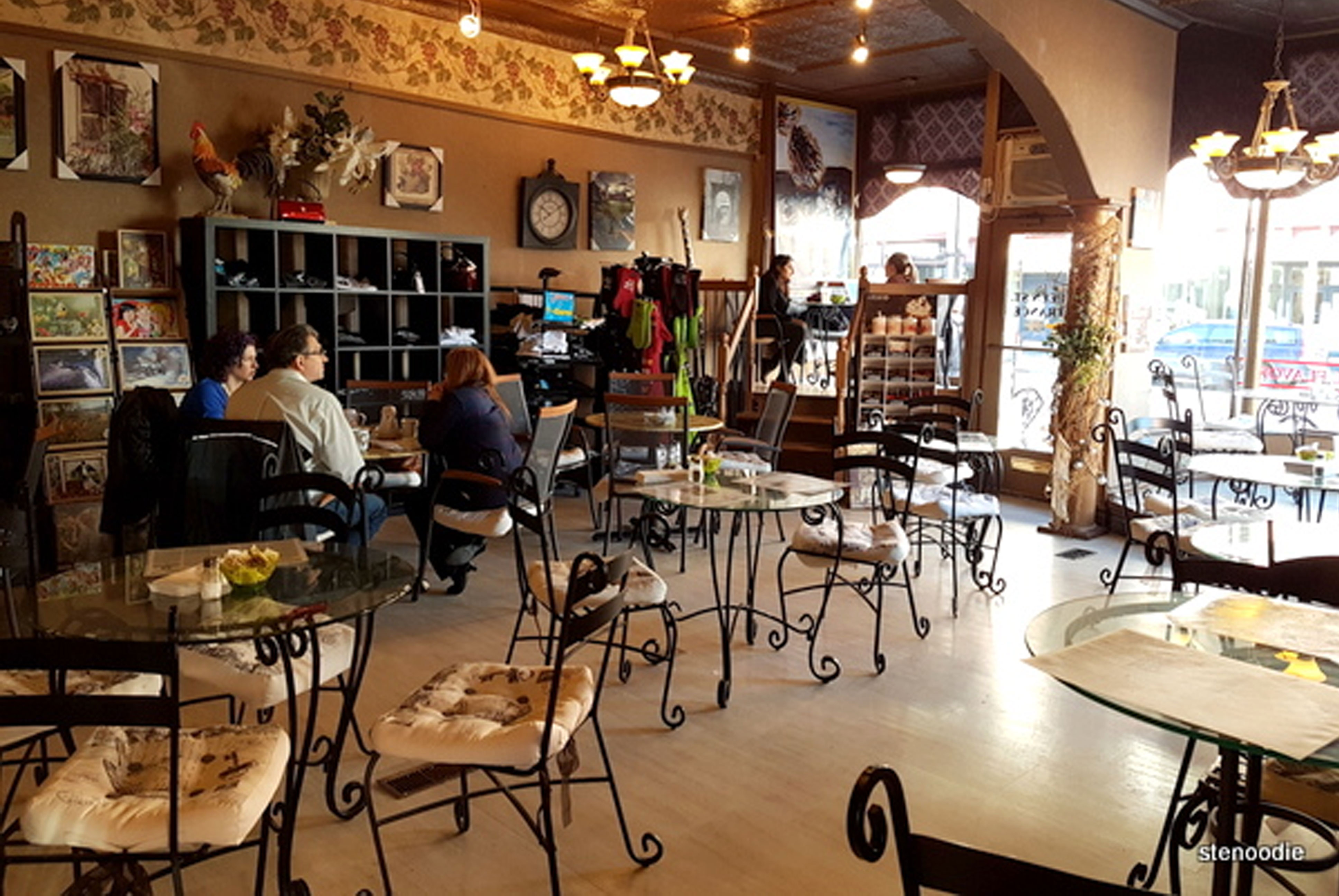 I had been to Dreamers' Cafe in Port Hope once before on the last visit I was here when I was watching the salmon migration in the fall. When we were here last time, the cafe was packed with people and the line-up did take a while to reach the front since there was only one staff member working behind the counter. I remember we sat in the dine-in area afterwards to lounge which was so pretty and European (and Parisian). It seems they also sell products that are displayed inside their dining room. It was so relaxing and cute in there. I really liked the cafe!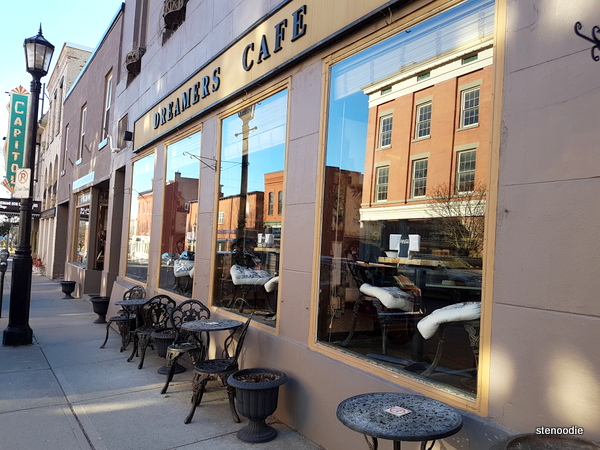 On this visit, we again stopped by Dreamers' Cafe for a cup of cappuccino. It wasn't busy like last time and only had a few customers sitting in the dining room. I still admired the decor and all of their large gorgeous cakes. On the next visit, I want to try out their lobster breakfast sandwich, a slice of cake, and their "Crazy Cookie"!
For now, here are photos of the interior and the menus. 🙂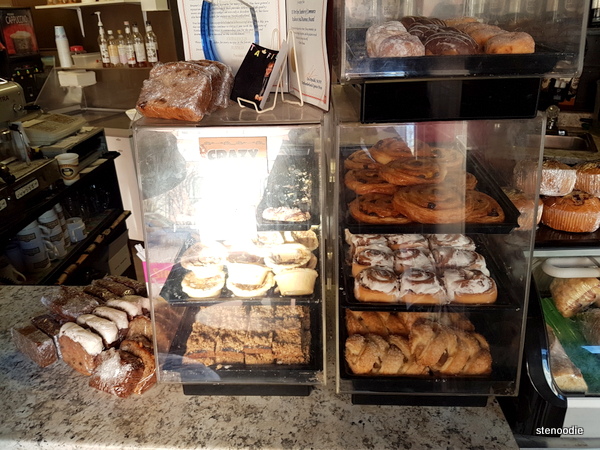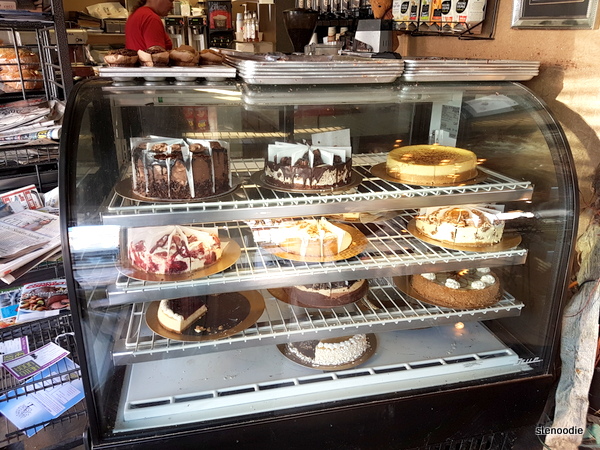 Their menu looks amazing with some unique offerings like the Lobster Poutine and Lobster Panini not usually seen at other cafes. The prices are very reasonable too! I can't wait to try their food at a future visit! 🙂
- Authored by stenoodie
No login? Please enter your details below to continue.