Port Hope embodies everything that makes October such a special month. Providing the perfect background for fresh evening walks, cozy nooks to read spooky favourites and farm stands overflowing with autumnal goods, Port Hope is the place to be!
Make like a farmer and gather!
October means comfort - the smell of the crisp air and dry leaves, fresh apples and baked goods, and the warmth that comes with the gathering of friends, family and neighbours. Whether your perfect October weekend is a vibrant rural drive, an exploration of home-grown harvest, a spooky festival or an intimate community experience, we got you covered!
Come for the harvest
Port Hope has flourished over the years into a hub of culture and community, but it started as a humble agrarian centre, founded on its rich soils and fertile landscape. Today, Port Hope's rural offerings still bring us together as we celebrate the season with warm drinks and comfort food. Explore all our farm stands and markets with our Fresh Food Guide.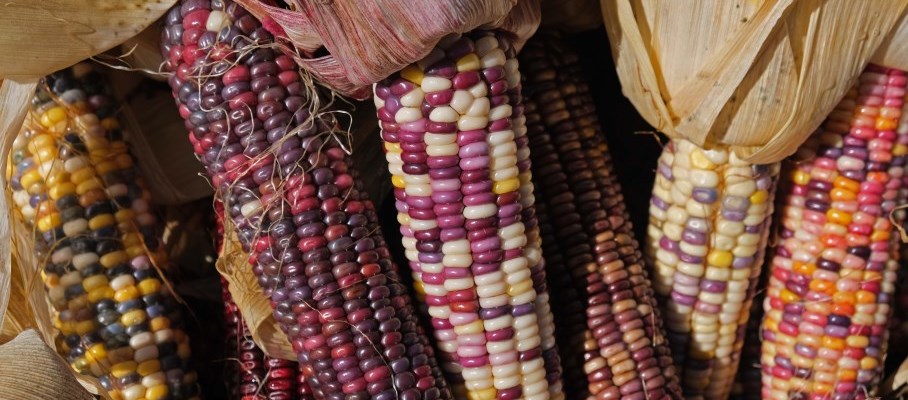 Meet our farmers: Jamie Ferguson
A man of many hats, Jamie has worked as an electrician, firefighter and farmer, among other things! Managing many fields across Garden Hill, Jamie provides the Municipality of Port Hope with a wide variety of fresh fruits and vegetables. From spring strawberries to summer tomatoes to autumn squash, the Garden Hill Farmers Market truly has it all!
Jamie and his family bring their goods to downtown Port Hope every Saturday for the Port Hope Farmers Market - drop by, say hello and pick up some locally-grown goodness!
How is farming in the fall?
It's a busy time of year. It's my favourite time of year, with the squash and the pumpkins, and the decorations we do are really fun. It feels like you're getting something done because everything is big; you fill lots of bins and trucks!
What do you grow in October?
Right now we're picking 9 different kinds of squash, we're digging our storage potatoes, storage carrots, storage beets, pulling and waxing rutabaga, of course pumpkins, pie pumpkins, gourds, ornamental corn, lots of stuff!
Do you have any autumn tips for home vegetable gardeners?
Just keep good management of your gardens - pumpkins don't like to be in standing water. Keep tabs on the conditions of your garden location.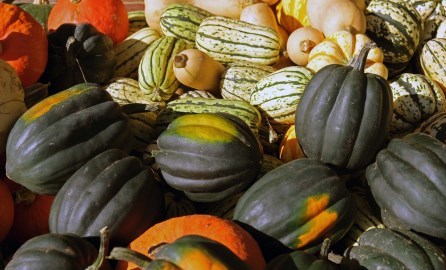 Local Bounty
Find your perfect pumpkin, pie-worthy apples or fresh veg for dinner!
Farmers Market
Bundle up and spend a leisurely Saturday morning at our Farmers Market, where you can pick up art, crafts and one-of-a-kind finds alongside your fruits and veggies! Visit our calendar for dates and times.
Fresh Food Guide
Port Hope has so many incredible farm stands and roadside markets dotting our countryside. Find a new favourite or visit them all with our Fresh Food Guide.
Ganaraska Brewing Co.
Opening early October is Port Hope's first microbrewery - Ganaraska Brewing Co.! With Port Hope-inspired brews, fresh food and a stunning patio, this is not a place to miss!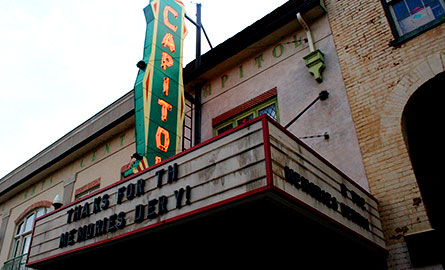 Local Haunts
Spine-chilling festivities and ghostly goodies await you!
IT Walking Tour
Port Hope has some serious spooky cred. Check out the Self-Guided IT Walking Tour, highlighting all your favourite Port Hope filming locations from IT and IT Chapter 2.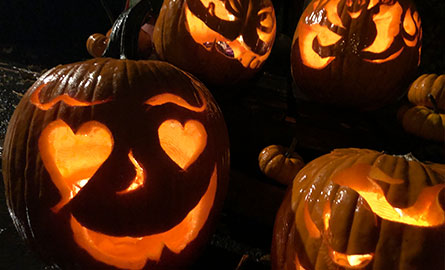 Local Arts
Carve a pumpkin, tour some quilts, see a play!
The Importance of Being Earnest
The Capitol Theatre is back with this 90-minute adaptation of Oscar Wilde's classic 'The Importance of Being Earnest'. For showtimes and details, check out our Events Calendar.
Pumpkin Parade
Don't throw away those pumpkins! Critical Mass Art presents their annual Pumpkin Parade, where Jack O' Lanterns are given one last night to shine. Stroll along Lent Lane after sunset on November 1st for this visual treat. For details, check out our Events Calendar.
Barn Quilt Trail
Rural Port Hope is an expansive swath of land, full of golden fields, colourful forests and quaint family farms, some of which are decorated with vibrant Barn Quilts! See them all with the Barn Quilt Tour!
Extraordinary is closer than you think
Historic Port Hope is Ontario's favourite small town.